The Party and Government Delegation of Chuxiong Prefecture of Yunnan Province Visited Huabao Shanghai Industrial Park for Investigation and Survey
2020/06/16
On June 16, 2020, the Party and Government Delegation of Chuxiong Prefecture of Yunnan Province, leaded by YANG Bin, the Party Secretary of Yi Autonomous Prefecture of Chuxiong (Chuxiong Prefecture) of Yunnan Province, visited Huabao Shanghai Industrial Park for investigation and survey, accompanied by GAO Xiang, Deputy Secretary of Jiading District, Shanghai, XU Rong, Secretary of Party Working Committee and Executive Deputy Director of the Management Committee of Jiading Industrial Park, and other leaders of Jiading Industrial Park. Ms. YUAN Xiaoqin, Director and President of Huabao Flavours & Fragrances Co., Ltd. (the "Company"), and other relevant personnel of the Company received the delegation.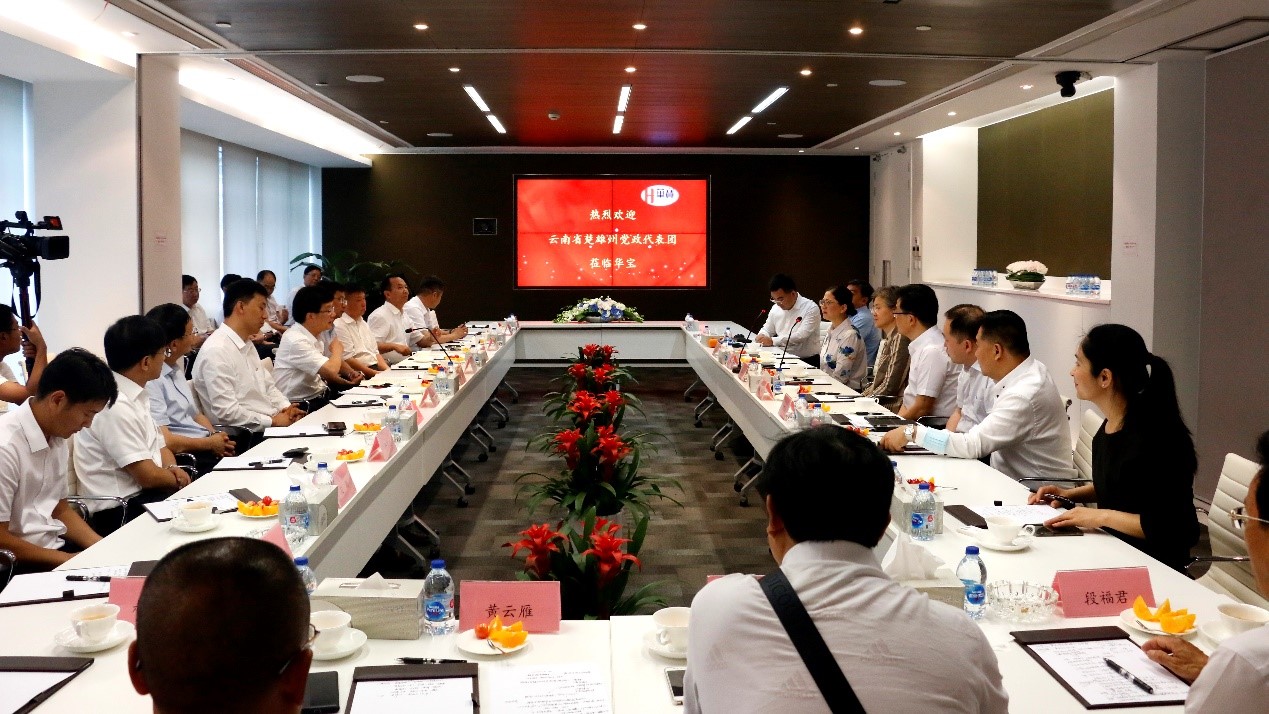 At the meeting of exchange, Ms. YUAN firstly welcomed the leaders from Chuxiong Prefecture and from Jiading District, and then introduced the Company's development to the leaders. Mr. YANG Bin recognized the achievements that the Company had made, and introduced the historic culture, local customs and practices, industrial distribution and economic development of Chuxiong Prefecture.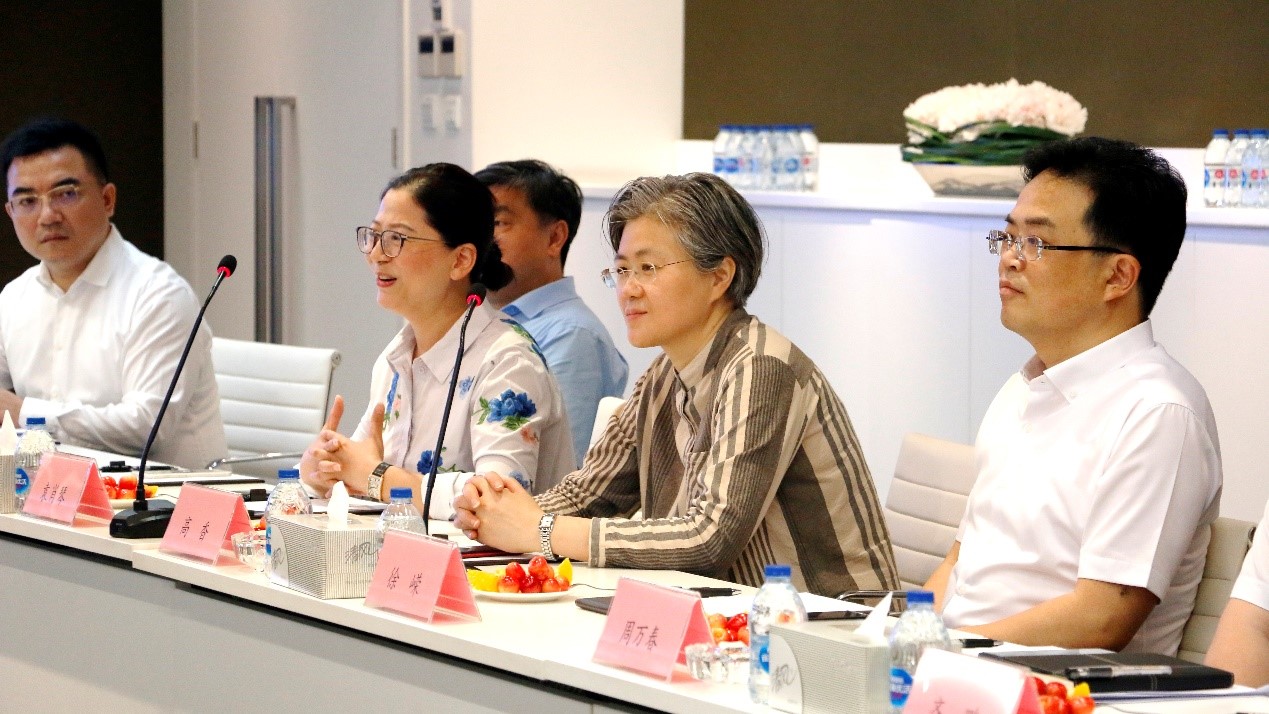 Chuxiong Prefecture is located in the center of Yunnan Province, and is the hometown of the Yi nationality of China. By virtue of its excellent advantages in location, resources and ecology, Chuxiong Prefecture has primarily formed the "2+5+3" industrial system, i.e. two pillar industries (tobacco, and metallurgy), five key industries (biological medicine and health, tourist culture, new materials and green energy, advanced equipment manufacturing, and modern agriculture with plateau characteristics and green food manufacturing), and three growing industries (petrifaction, modern logistics, new service industry). Chuxiong is the paired poverty alleviation object of Jiading District, Shanghai under the "Shanghai -Yunnan Poverty Alleviation Cooperation", and the two regions have been actively cooperating with each other in industrial poverty alleviation, to facilitate Shanghai's enterprises to enter into Chuxiong and Chuxiong's products enter into Shanghai.
At the meeting of exchange, Mr. YANG hoped to cooperate with Huabao in plateau green food and other industries, and encouraged excellent enterprises, e.g. Huabao, to visit and survey Chuxiong, so as to identify business opportunities and to achieve mutual development.
After the meeting, the delegation visited Huabao Exhibition Hall. Thus, they comprehended Huabao's products, industrial layout and development strategy better.