CHEN Min (Mayor of Yingtan, Jiangxi Province) and His Delegation Visited Jiangxi H&K for Investigation and Survey
2020/07/18
On the afternoon of July 12, 2020, accompanied by LI Weiguo (Party Secretary of Yingtan National High-tech Industrial Development Zone), CHEN Min (Mayor of Yingtan, Jiangxi Province) and his delegation visited Jiangxi H&K Food Technology Development Co., Ltd. ("Jiangxi H&K" or the "Company") for investigation and survey, and they were warmly received by GU Xue (Deputy General Manager of Jiangxi H&K).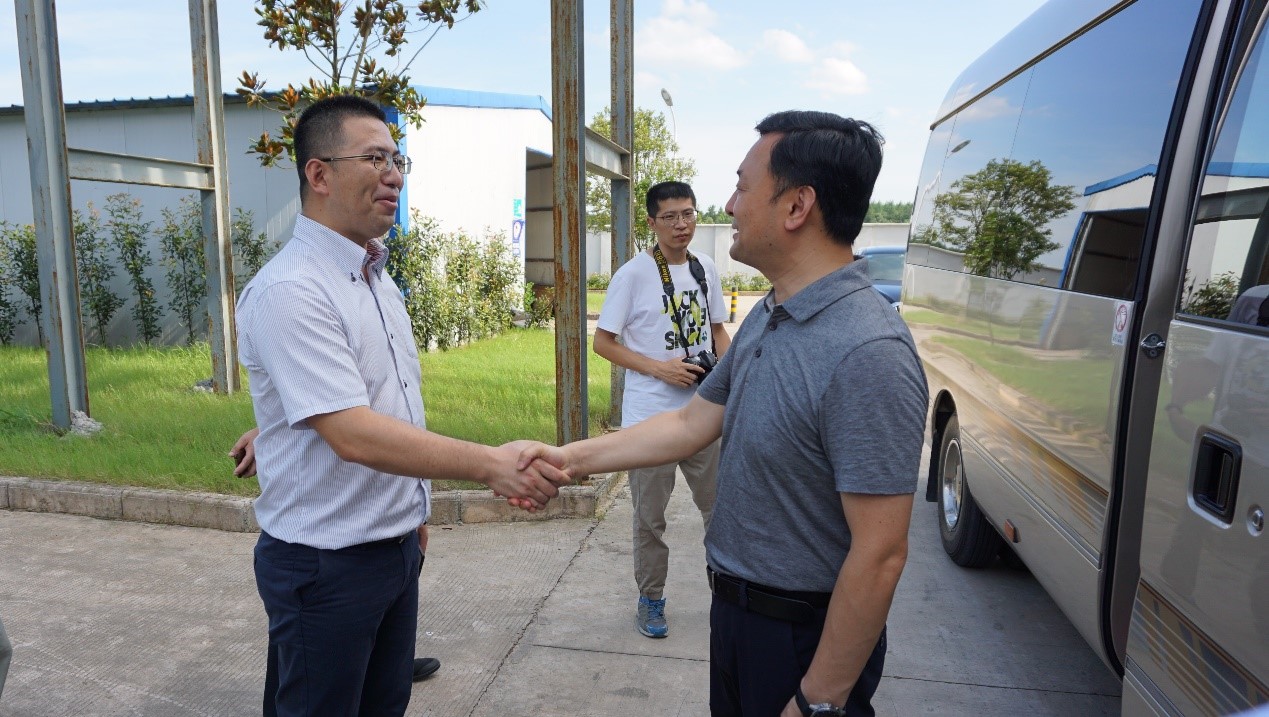 (Left: Deputy General Manager GU Xue, right: Mayor CHEN Min)
During the visit, Mayor CHEN listened attentively to the introduction on the Company made by Mr. GU, so as to comprehend R&D, production and sales of products, as well as difficulties and problems that the Company was faced with during its development. Mr. GU expressed gratitude to Yingtan Municipal Party Committee, Yingtan Municipal Government, especially the Management Committee of Yingtan National High-tech Industrial Development Zone for their support and concern, and stated that the Company would keep working hard, vigorously coordinate with Yingtan Municipal Party Committee and Yingtan Municipal Government, facilitate the industrial development, and optimize its production environment, so as to make contributions to the economic development of Yingtan.
(The first from left: Mayor CHEN Min, the second from left: Party Secretary LI Weiguo, the first from right: Deputy General Manager GU Xue)
Mayor CHEN appraised the achievements that Jiangxi H&K had made, and hoped Jiangxi H&K could realize its ambition and develop steadily in Yingtan in the future.