Representative Huabao subsidiaries attended FIC2023, displaying technological innovation and releasing new product
2023/03/17
During the National People's Congress and Chinese People's Political Consultative Conference (NPC&CPPCC), Chinese President XI Jinping participated in the deliberation of the Jiangsu delegation and emphasized, "We must ensure the food supply of the Chinese people and enhance the development of the manufacturing industry." It is enough to see the importance of manufacturing industry to a country, and the importance of developing manufacturing industry. We have reason to believe that in the future, China will create a more relaxed and broader space for the development of manufacturing enterprises, and introduce more supporting policies to benefit the innovative development of manufacturing enterprises. In this year's Government Work Report, three aspects on scientific and technological innovation are highlighted: first, reinforcing China's strategic science and technology capabilities; second, strengthening basic research; third, utilizing market-based mechanisms to encourage enterprises to increase investment in research & development (R&D). The scientific and technological innovation ability will be an important embodiment of the core competitiveness of the country and the enterprise. China will continue to deepen the strategy of making China stronger in science and technology, attach importance to basic research, and encourage enterprises to increase investment in scientific and technological innovation.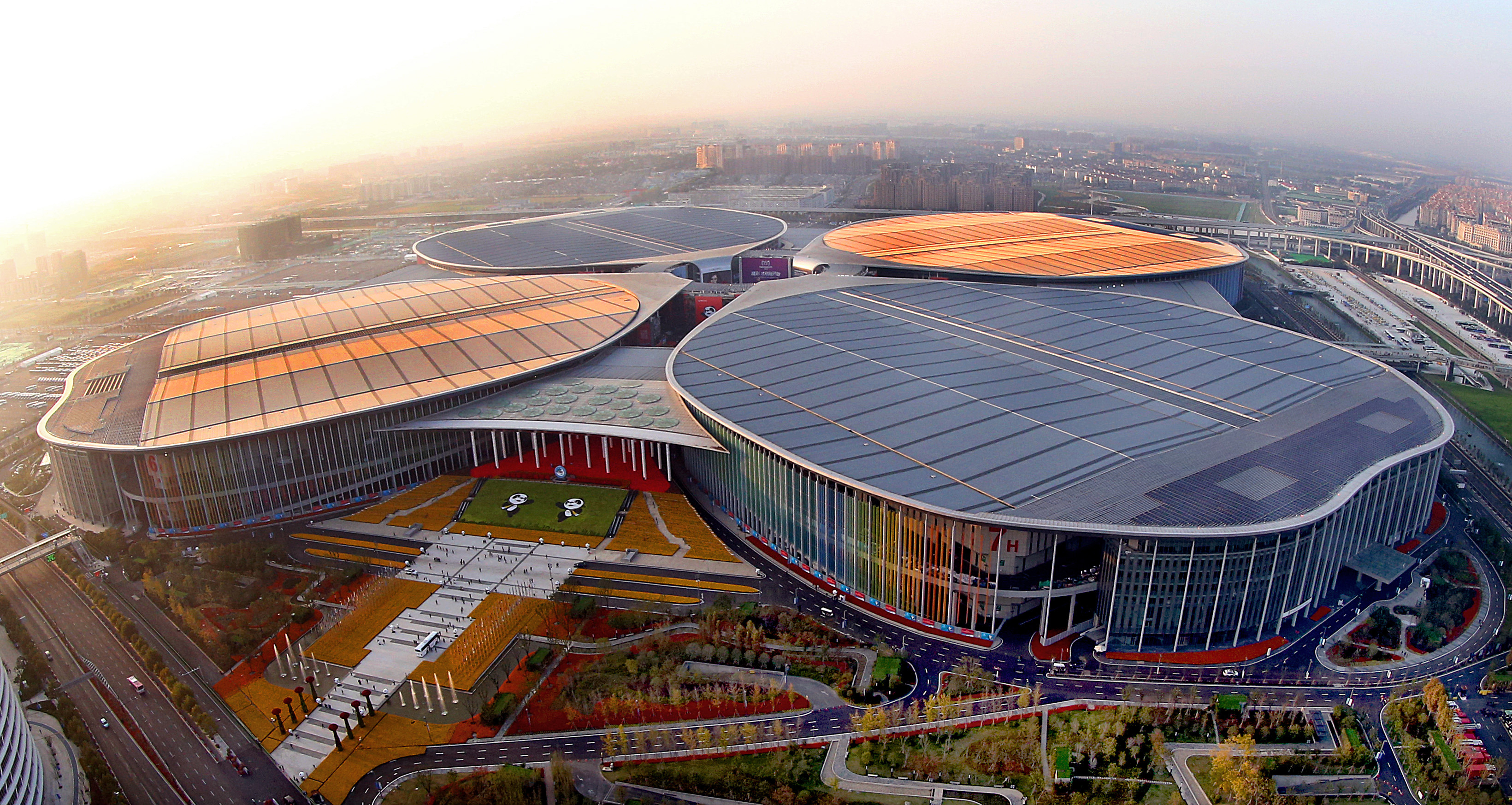 Picture from the Internet
On March 15, the grand opening ceremony of the Food Ingredients China 2023 ("FIC2023") was held in Shanghai National Convention and Exhibition Center. Shanghai H&K Flavours & Fragrances Co., Ltd. ("H&K Flavor"), ShangHai Yifang Rural Technology Holdings Co., Ltd. ("Shanghai Yifang") (two companies under Huabao Flavours & Fragrances Co. Ltd. ("Huabao")) and Fine Taste Biological Co., Ltd. ("Fine Taste Biological") (a company in which Huabao Group has invested) appeared at FIC2023, and respectively brought double experience from taste to vision, presenting a delicious and impressive feast.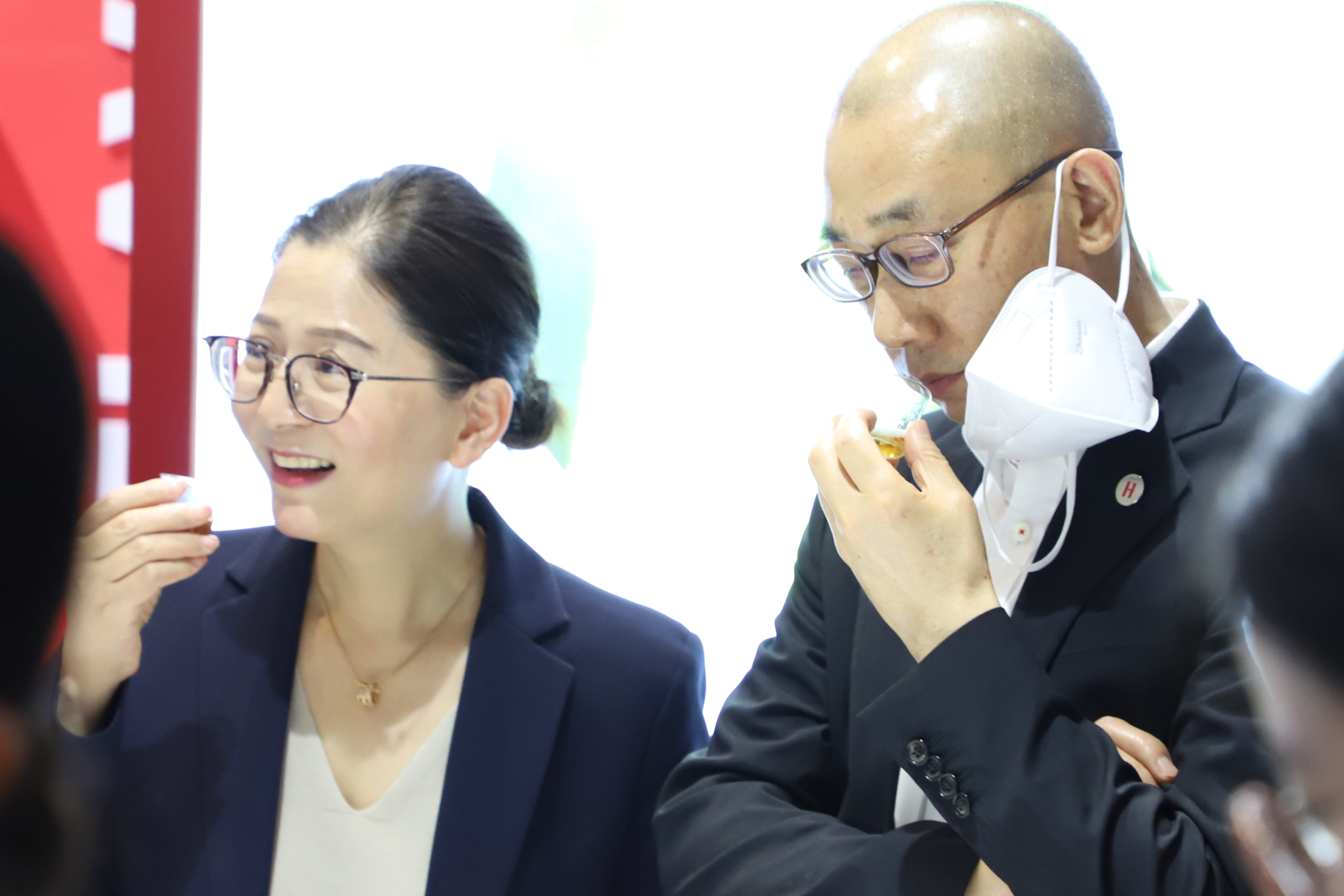 Mr. XIA Liqun, Chairman of Huabao, Ms. YUAN Xiaoqin, member of board of directors and President of Huabao, and other company leaders appeared at the exhibition site and visited the exhibition stands of H&K Flavor, Shanghai Yifang and Fine Taste Biological, learning the product and exhibition situation and communicating with on-site staff. Mr. XIA and Ms. YUAN visited each product exhibition area, listened to the introduction, and tasted the products, thus getting a detailed understanding of product characteristics, technology R&D, market prospects, etc.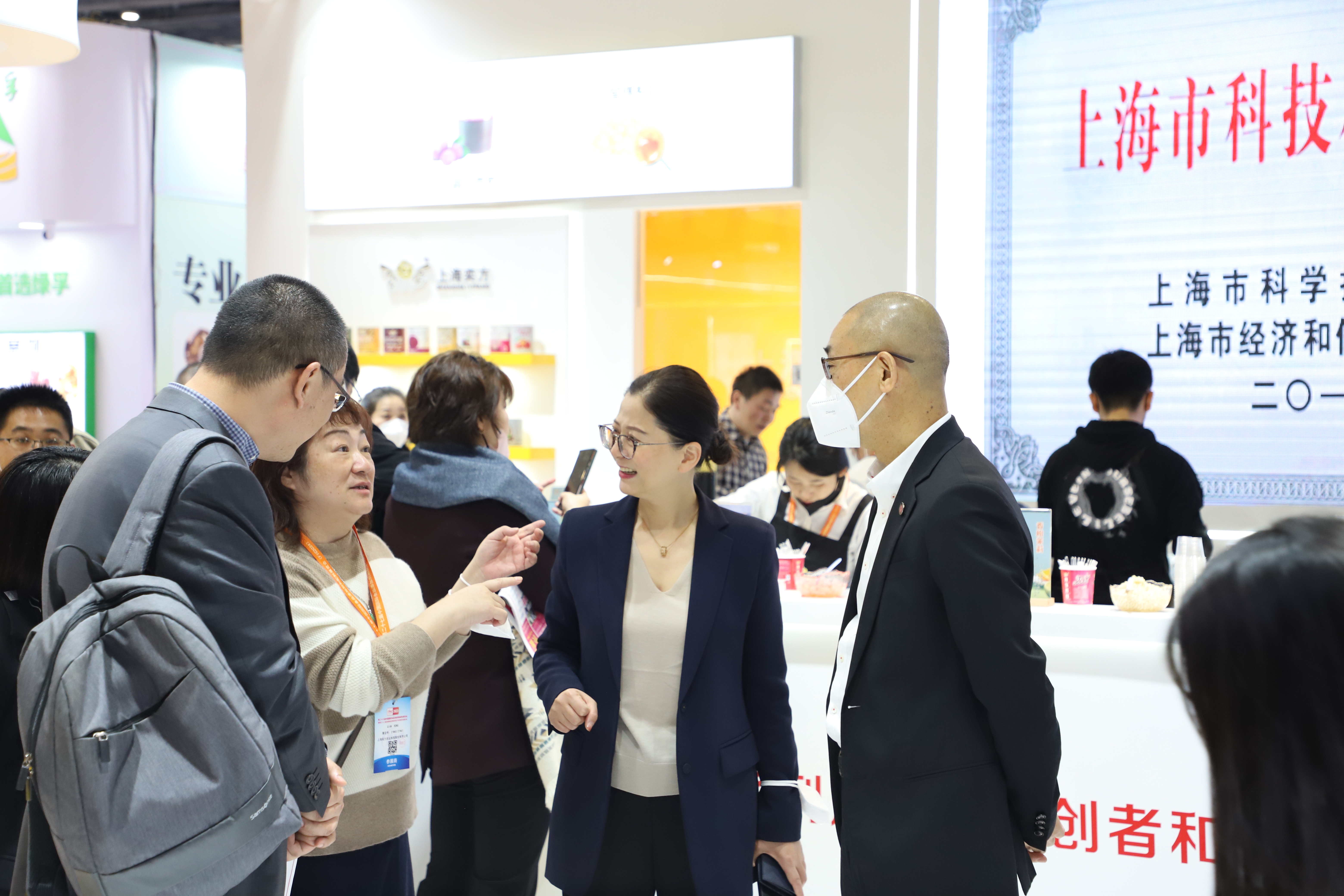 At the exhibition, H&K Flavor themed the classical inheritance on its 111th anniversary, and provided a journey across time and space for participants to experience the changes in the history of Chinese national flavor industry, experience the changes brought to people's lives by technological innovation and product iteration, and experience the persistence and adherence of H&K Flavor on the road of inheritance and innovation.
Shanghai Yifang, as the pioneer and industry leader of the Popping Boba products, brought a few new Popping Boba products to the exhibition. The colorful Popping Boba products not only convey fashion and joy, but also gather wisdom and innovation. Fine Taste Biological is committed to becoming a "high-end customization & food flavor innovation solution provider for catering chain-like enterprises".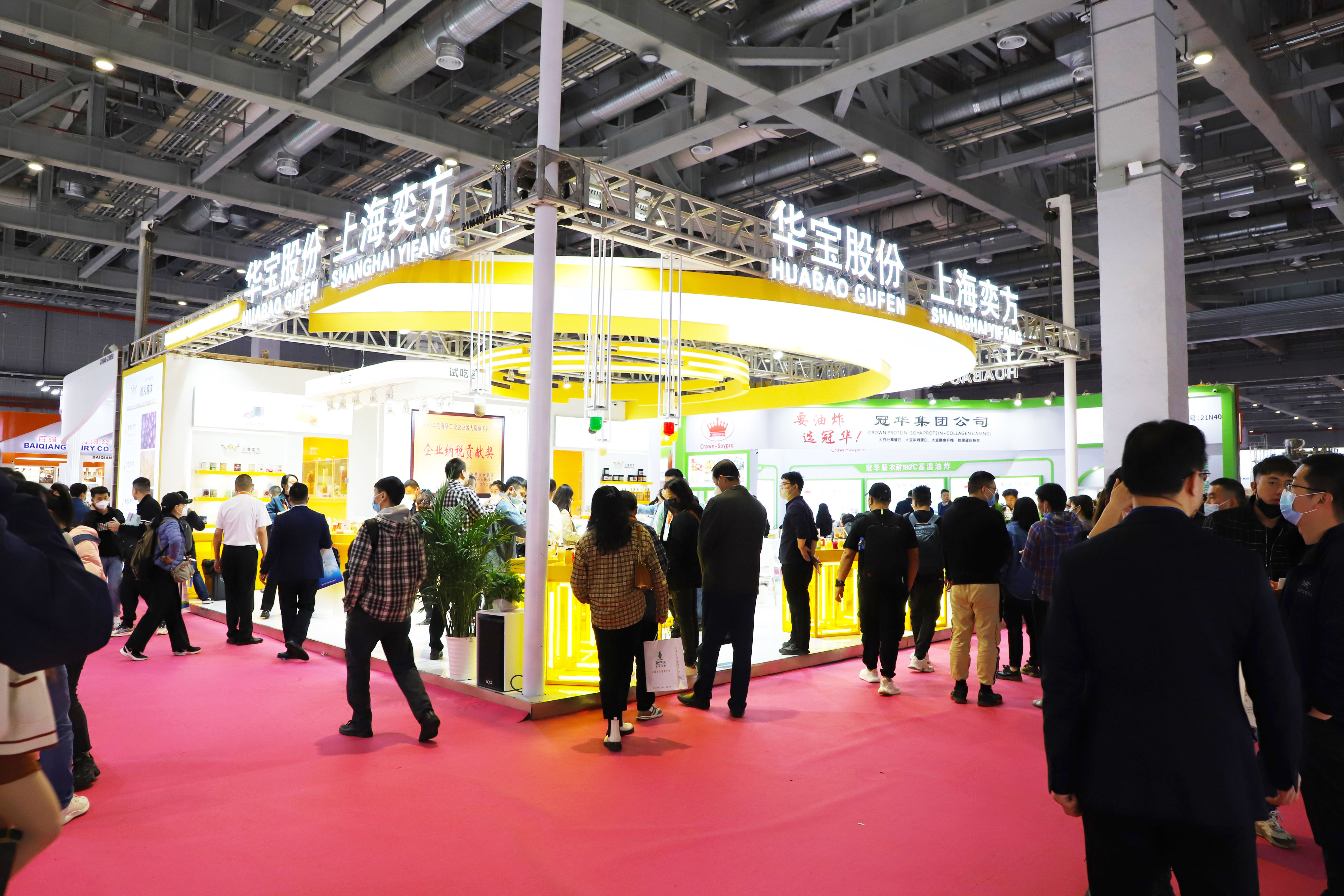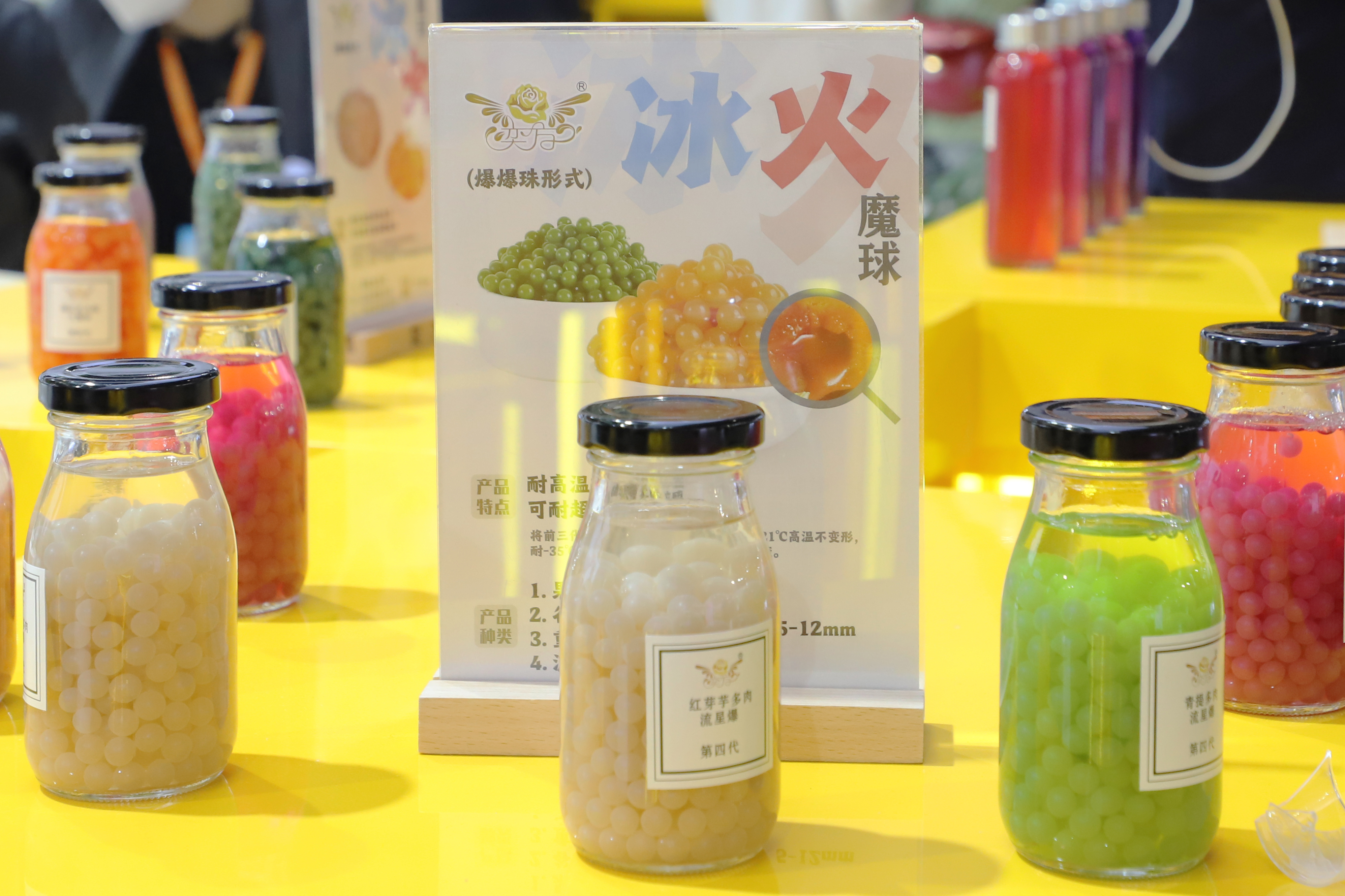 Through continuous technological innovation, Fine Taste Biological aims to create natural, healthy, and quality products featured by strong flavoring, distinctive characteristics, and harmonious and pure taste, bringing delicious and healthy products to people.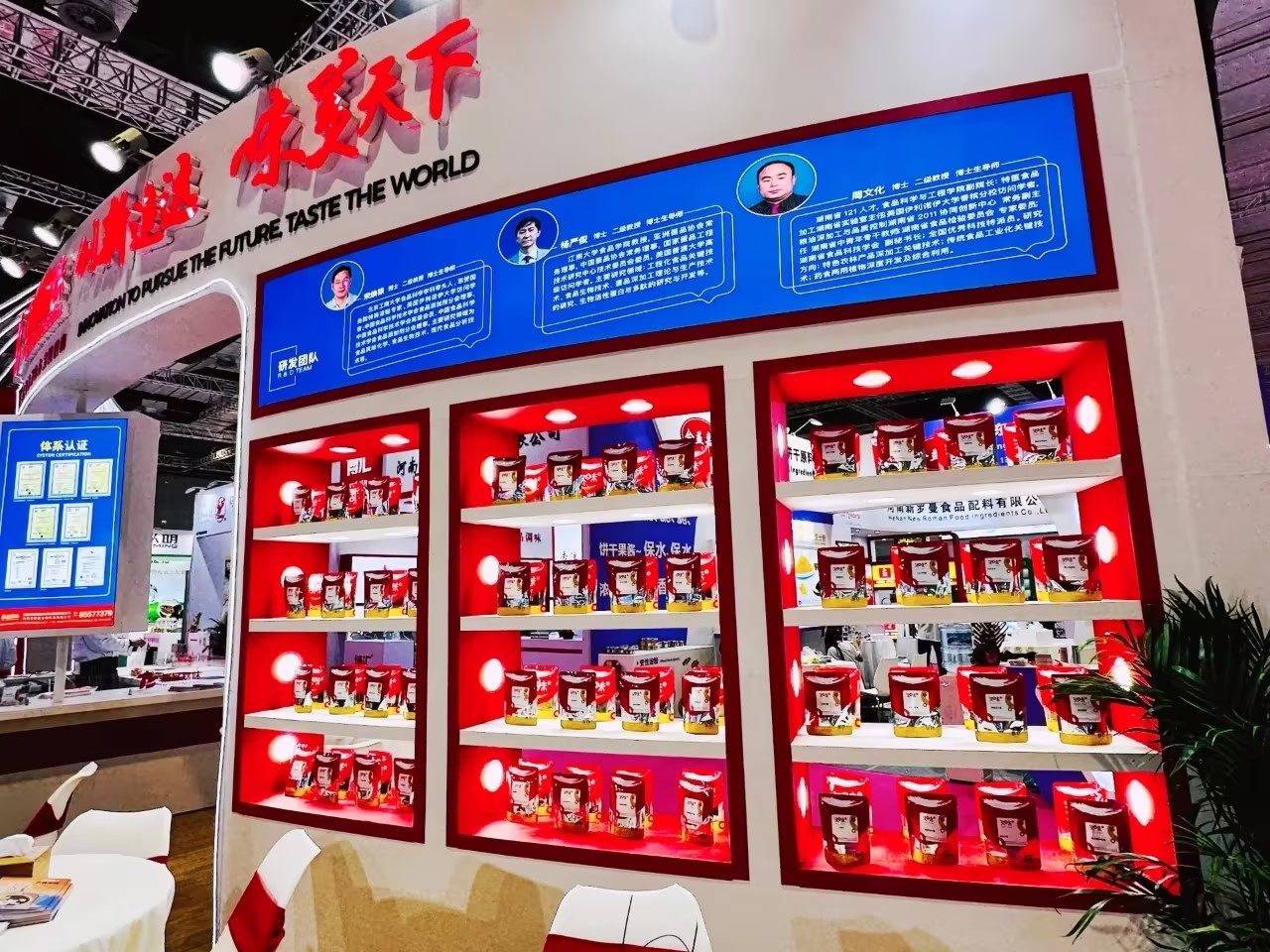 Mr. XIA carefully listened to the introduction of enterprise leaders, and encouraged all to grasp the opportunity of domestic economic recovery in post-pandemic era, rely on the FIC platform to benchmark domestic leading and international advanced products, technologies, and concepts, and make continuous technological innovation efforts to develop and create a series of "hot-selling products". Moreover, we will continue to deepen business globalization, face up to international competition, enhance our competence, and stimulate our ambition, to exploit larger market space and business scale.
Mr. XIA and Ms. YUAN also visited the exhibition stands of other outstanding enterprises in the field of food flavors and ingredients industry segment, to find out their products and accumulate experience from them.
Huabao, as a well-known enterprise in China's food flavors and ingredients industry, always takes technological innovation as the driving force and market demand as the guidance, thus providing global customers with "green, healthy, nutritious" products and integrated solution services. Meanwhile, Huabao always upholds the sentiment of "serving the country by industry". While expanding and strengthening our domestic business, we are striving to expand overseas markets. Huabao has set up overseas R&D centers, sales centers and production bases in Germany, Botswana, the United States and Singapore, enabling Chinese enterprises to go global. Huabao will continue to deepen the main business, increase investment in scientific research, follow the market trends, and serve the customers, so as to make Huabao products available to customers worldwide.