African F&G Forklift Competition
2016-04-05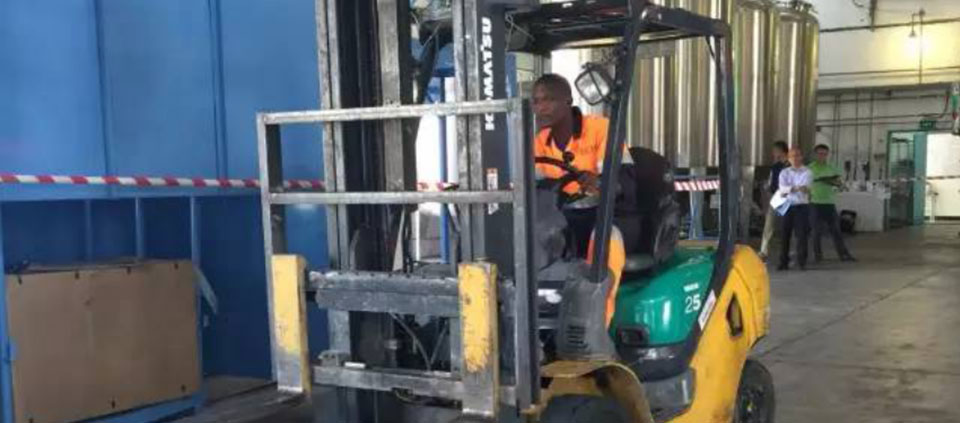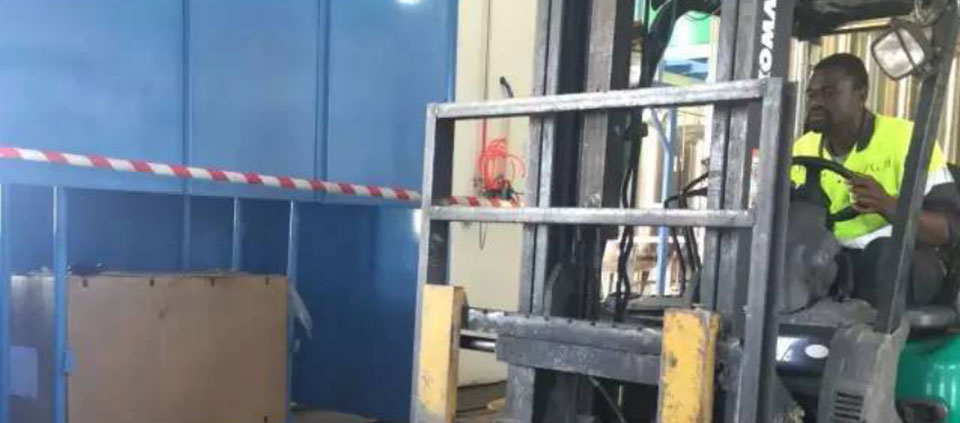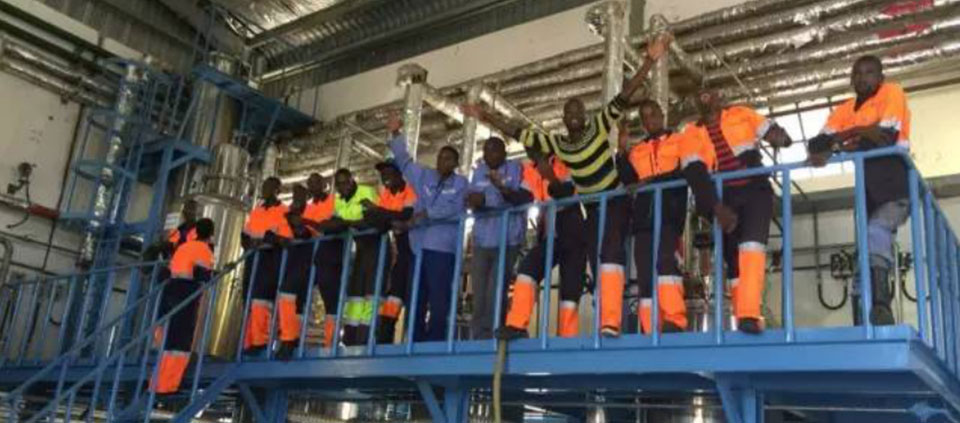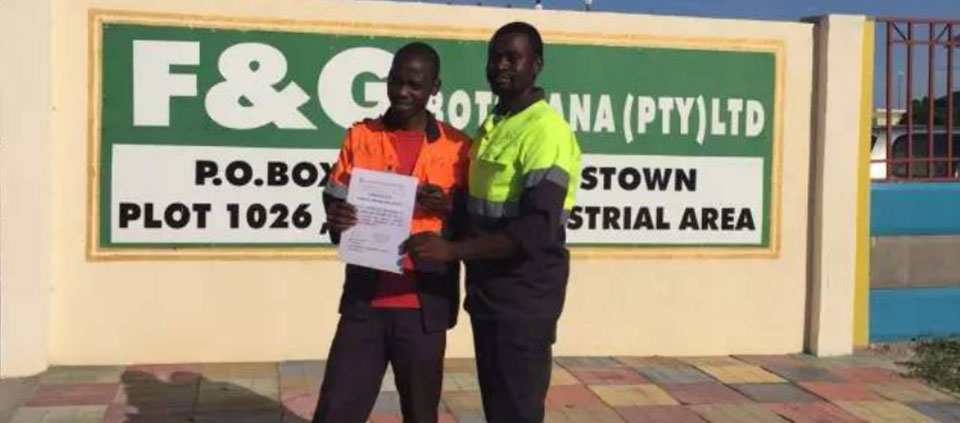 In April 2016, Huabao Africa has held an excellent forklift technique competition. Today I will take you to visit Huabao F&G Africa in beautiful Botswana, a place blending Chinese and foreign cultures and glowing with great enthusiasm for work. In addition to the abundant exotic features, there are a lot of brotherly diligent and kindhearted African people working here. They are good at singing and dancing, and skillful in a variety of fields. If you don't believe, I will show you how our tall and mighty African brothers operating heavy machineries to accomplish petty tasks with their excellent skills.
Rhythmic and joyful cheers come from the work shop (PS: African people are born with the sense of rock music) accompanied by the sound of engines.
"Buddy you're a young man, hard man, shouting in the street gonna take on the world someday…" Sorry, I cannot help but follow the rhythm. Let's find out what's going on inside the shop.
"Excuse me!Excuse me!……"
I squeeze into the shop with great difficulty. A technical competition in forklift operation is ongoing there among very lively and extraordinarily bustling. Forklift trucks are common industrial handling trucks use in production in F&G. The proficiency and driving skills of forklift truck drivers have direct relation to the production efficiency, safety and many other sectors. Therefore, F&G specially held a competition to enhance the technical skills of employees and their interests in learning skills, so as to improve the overall productivity. The competition is full of fun and mainly focuses on testing employees' actual practical operation capability in work and facilitating their enthusiasm for work.
The competition is constituted of two matches, respectively, operating forklift truck to lift up zip-top cans and getting the pinhead through threaded hole. Players to accomplish these two tasks in the shortest time win the champion.
Live time: The intense competition in operation skills of forklift truck
Well, now No.5 Player Keanu Reeves (a temporary code) is driving the forklift truck toward us. He is adept in operating forklift truck and drives the truck to rotate in 360 degree on the spot. The technical coefficient of difficulty for this operation is as high as 5.4. It is absolutely a cool warm-up exercise. Now, he is going to meet his challenges. He concentrates his eyesight at the front and operates the forklift truck at his command and full strength.
Good, he is away from the target about 5 centimeters. He slows down and holds his breath same as the audience do. I am about to change a position to get a better view, but hear a roar of cheering no sooner have I turned around. It turns out that Keanu Reeves succeeds. His record is 23 seconds, ranking at the second place.
Attention, everyone, African Supervisor Rozo is driving a forklift truck toward us now. He circles around the field and greets the audience. With a remarkable turnaround, he stops the forklift truck at the starting line exactly. Race starts. He skillfully drives the forklift truck to about 10 centimeters away from the target and slows down the speed while heading to the target and pinning through the threaded hole just at one stretch. That is such a wonderful movement. Rozo completes all tasks in 18 seconds. That is the best score among all players. He is definitely the champion in this competition.
Congratulations to Rozo (with applauses and flowers)!
Achievement is founded on diligence and wasted upon recklessness.
Two tasks in this competition, lifting up zip-top cans and pinning through threaded hole with forklift truck, demand excellent eyesight, great psychological quality and outstanding speed control, especially skillful operation of forklift trucks. As an old Chinese saying goes, one minute on stage takes ten years of practice. No one is able to fulfill these highly difficult and challenging tasks without long-term practice, a high sense of responsibility and great patience.
In this competition, 10 out of 13 players have passed through all sections. Among which, African Supervisor Rozo won the champion with superior eyesight and patience, experienced skills and rapid reaction and responsiveness.
Cultural communication in Africa to boost joint development
An introduction of our champion Rozo is necessary. Rozo is a senior worker in F&G since its establishment. He is 6 feet tall, with long legs and a fine figure. He has been promoted to the middle management of the company by virtue of his conscientious and responsible attitudes, enormous efforts and the supports from colleagues.
By reason of constant efforts in culture building, Huabao F&G has formed a unique company culture with distinguished glamour and strong cohesive strength. There was no draining of any one employee in F&G throughout 2015. This accomplishment was resulted from the charming influence of Huabao Group culture and the jointly elaborate management between Chinese and Botswana teams.
A forklift truck competition reflects the intercultural aspect of the company culture and demonstrates and tests the technical skills and proficiency of our employees. During the production process, every tiny operation demands great cautious and prudence, and requires the operator to have patience and persistence as much as that in moving the pinhead through a threaded hole.