The 2nd Annual Military Training of Africa F&G
2016-10-27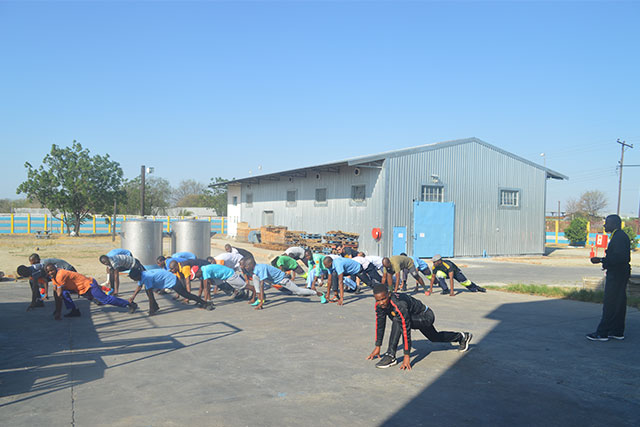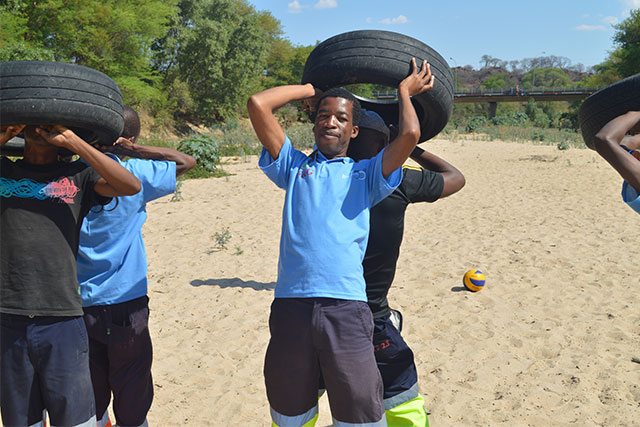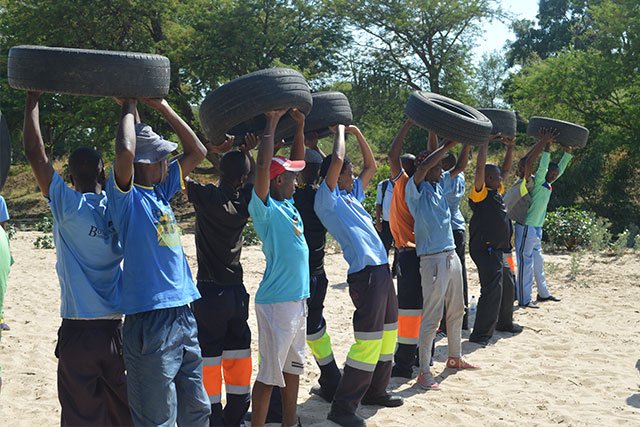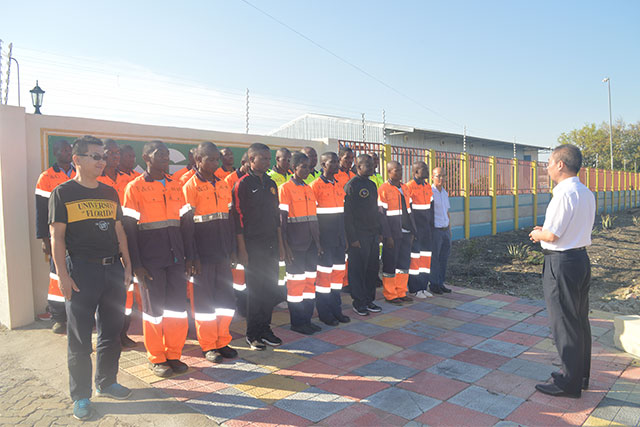 (1) Morale and confidence building through training
Just like a saying in English that all work and no play make Jack a dull boy, cultural activities after work are very necessary to provide employees a relaxed atmosphere to exchange with each other, to establish sense of belonging and team spirit among employees and enhance the morale and confidence of the team. In order to cultivate a unique company culture and maintain a proper balance between work and rest for employees, Africa F&G has organized a series of activities to help employees to relief working pressure and enhance employee communications.
On October 27-28, Africa F&G held the 2nd annual military training and invited two military officers from the Botswana National Defense Forces as instructors. The training was challenging and interesting. It started with body building exercise, egg race, orange picking competition, mountain climbing and such activities, with an increased level of intensity. Though some challenges were especially difficult, most employees were able to cope with and overcome physical and mental stresses to finish the whole training.
Everyone has accomplished and learned a lot in the military training. The objective of the training was to bring up the spirit of physical and mental persistence in the face of difficulties in employees. Among various activities, I liked body building exercise the most. Doing exercise like dancing with music is a simple but very special and funny way. It makes exercise not bored anymore and became more and more interesting. I also have learned to concentrate and focus on details from this activity for only in this way could I follow every movement.
It is a great honor to be a member in a Chinese company caring the physical wellbeing of employees. These activities are great motivations to employees and enable them to realize such concern of the company. Healthy employees are to be good employees, and good employees are valuable resources to any entity.
Finally, I would like to stress that no matter how difficult the work or life might be, we need to be positive, never give up, and work hard to surmount the difficulty. Only hard work and persistence can bring about success.
Everyone was grateful for this intensive and unique physical training organized by F&G.
Work out and keep fit!
(2) Accomplishments achieved by teamwork
Since physical health is of great importance to everyone, Africa F&G has organized a successful physical training for employees during October 27-28, 2016. To enhance the intensity and difficulty of the training, the company has specially invited two military officers from the Botswana National Defense Forces as instructors.
Training in the first day included body-building exercise, egg race, orange picking competition, deep squat and similar activities, which were able to improve team work and the ability of concentration of employees. Personally, I liked egg race and orange picking competition the most for they require good team work among colleagues to achieve success.
However, the second day was tougher than the first day. We went to Mountain Nyangabgwe from Dumela Industrial Park by foot. Besides mountain climbing, we also have some training courses on the top of the mountain. In the course of training, all of us were in good spirits. I personally think that except for some parts demanding adjustments, this training activity was very successful in building a team with strong ability to overcome difficulties and creating a positive working environment to encourage contributions among employees.
Exercises are the best way to stay physically and psychologically healthy.