Huabao Flavours & Fragrances' Charity and Public Benefit Footprints in Yanchuan, Shaanxi
2018/11/02
Joint efforts serving public benefits in late autumn on the time-honored land dated back to the Qin Dynasty.
Footprints in Shaanxi 2018 –Caring Charity Activity of Donating Schoolbags/Uniforms organized by China Association of Fragrance Flavour and Cosmetic Industries (CAFFCI) was successfully launched in Yanchuan County of Yan'an City on 1 Nov. Mr. ZHANG Jing, Deputy Secretary of Yanchuan County Party Committee, Ms. FENG Rui, Director of General Information Department of CAFFCI, Ms. GAO Fenglan, Chairman of Yanchuan Charity Association, Mr. LIU Xiaodong, Director of Admin Office of Yanchuan Cares for the Next Generation Working Committee and Deputy Chairman of Yanchuan Charity Association, and 45 donator representatives from the flavour and fragrance industry around the country attended the event and donated over 6,000 pieces of schoolbags, uniforms and school supplies to Yanchuan County. The Donation Ceremony was held at No. 2 Primary School in Yongping Town, Yanchuan Dongguan Primary School and Yanchuan Wen'anyi Primary School successively. Mr. YANG Cheng, GM of Lhasa Huabao, and, especially, Ms. YUAN Xiaoqin, Vice President of the Association and President of Huabao Flavours and Fragrances, attended the activity as representatives from Huabao Flavour & Fragrance.
Yanchuan County belongs to Yan'an City of Shaanxi Province and is located at north of Shaanxi and northeast to Yan'an City. It is a national-level poverty-stricken county and an old revolutionary base area since the famous "Joining Forces in Yongping" took place here. There is rich cultural heritage in Yanchuan for it is the birthplace of LI He, the only No. 1 Scholar in north Shaanxi and female poet LI Weiwei in the Qing Dynasty, and the hometown of contemporary writer LU Yao. CAFFCI's charity and public benefit activity in Yanchuan has extended enterprise donators' caring here, demonstrated flavour and fragrance industry's concern for the education and poverty-alleviation in the revolutionary base, and reflected enterprise donators' social responsibility and citizenship.
Over these years, as the Vice President Unit of CAFFCI, Huabao Flavours & Fragrances has always been active in attending and supporting all kinds of charity and public benefit activities organized by the Association with its humble efforts. It will keep contributing to charity and public benefits in an elaborate and quiet manner and looking forward to distributing love to everywhere it reaches.
Donation at No.2 Primary School in Yongping Town of Yanchuan County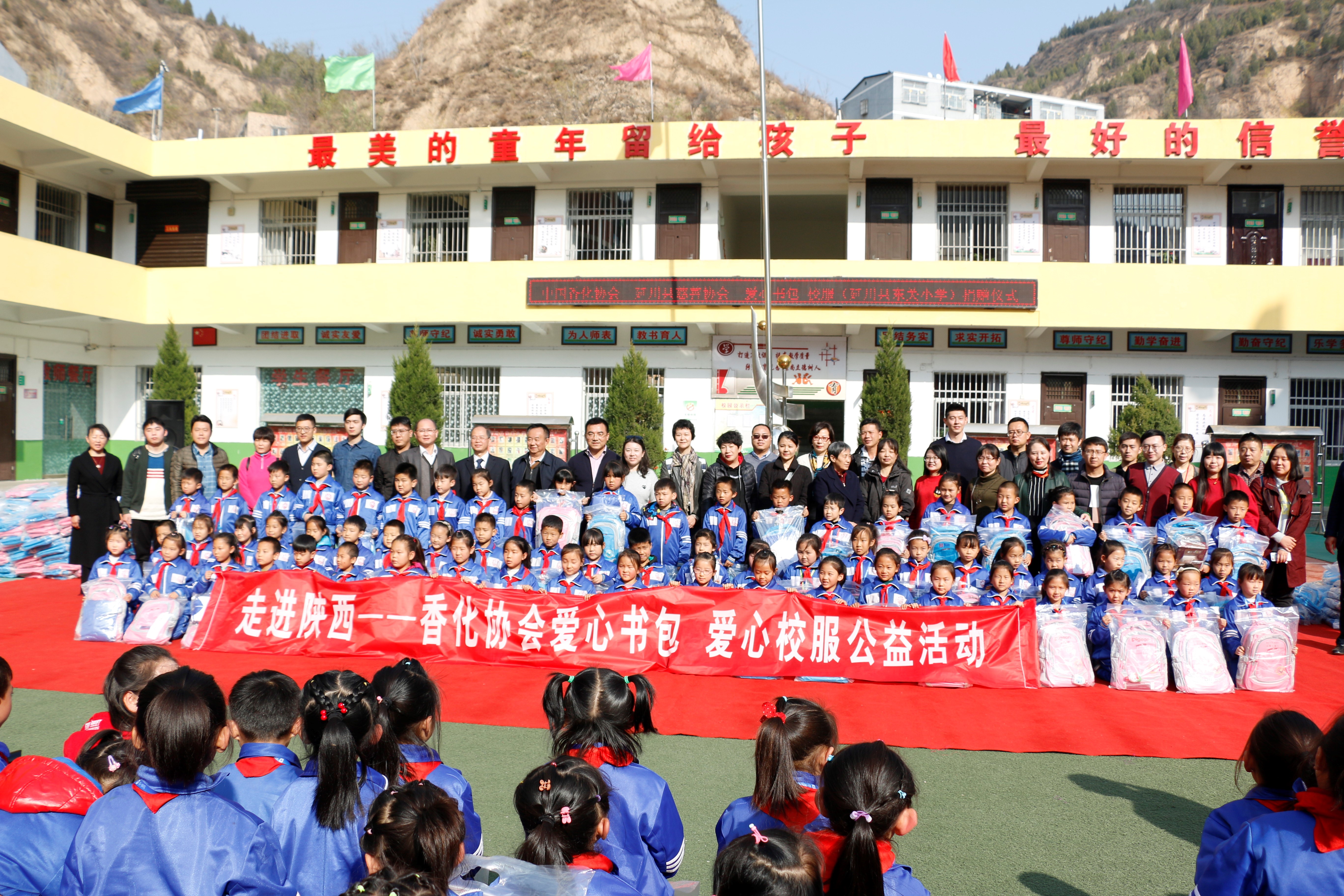 Donation at Yanchuan Dongguan Primary School
Donation at Yanchuan Wen'anyi Primary School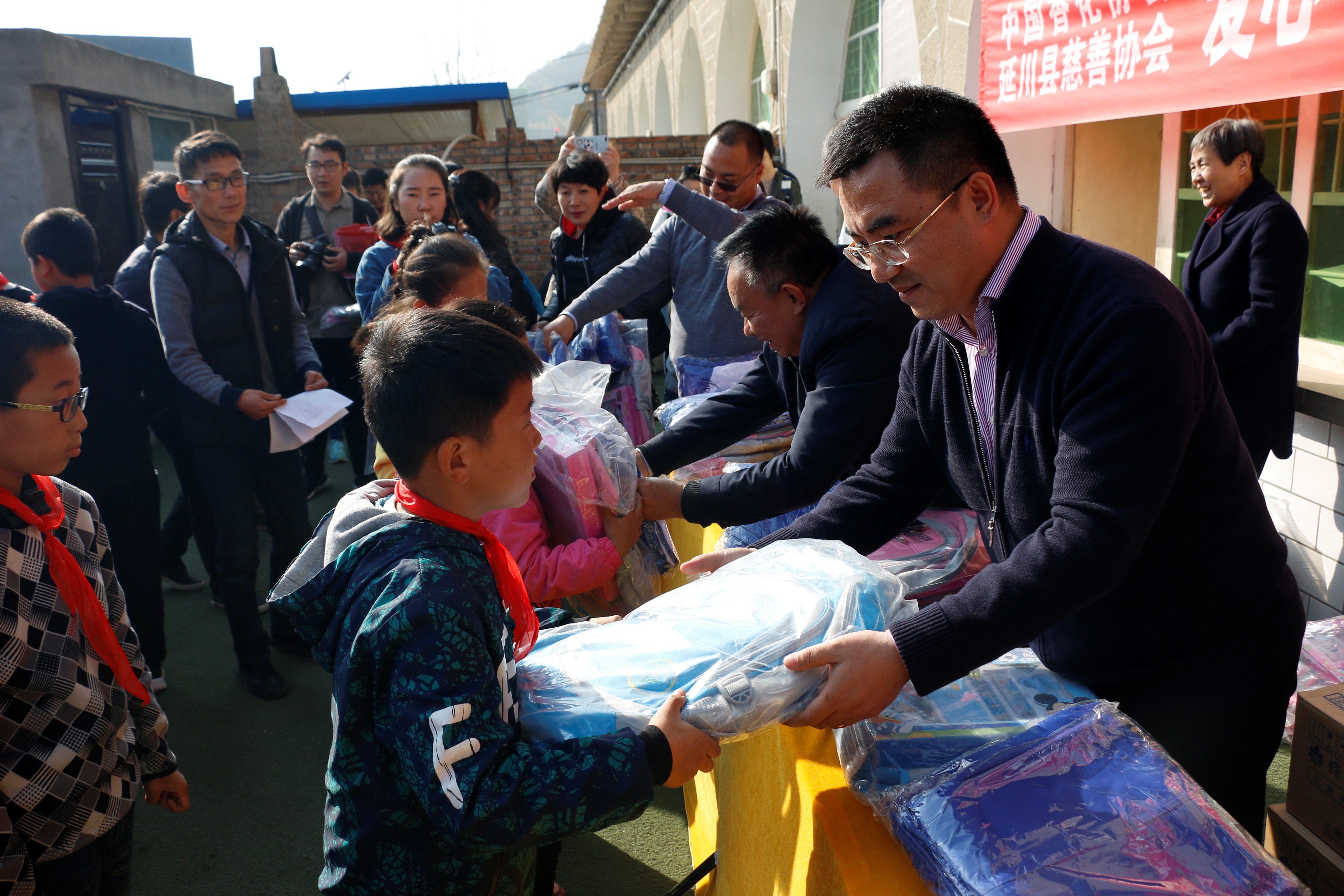 GM Yang Cheng Distributed Schoolbags to Students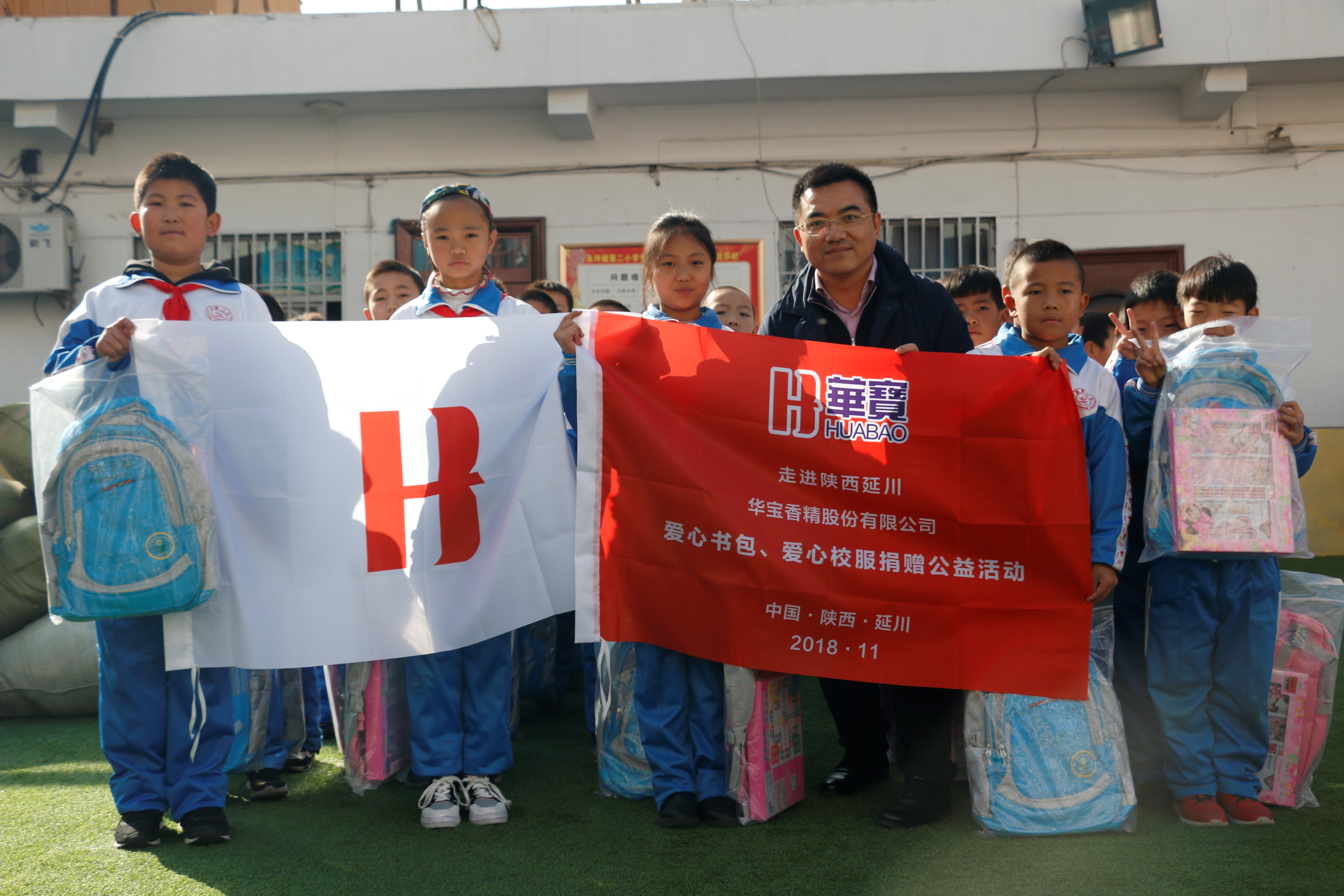 GM Yang Cheng and Beneficiary Students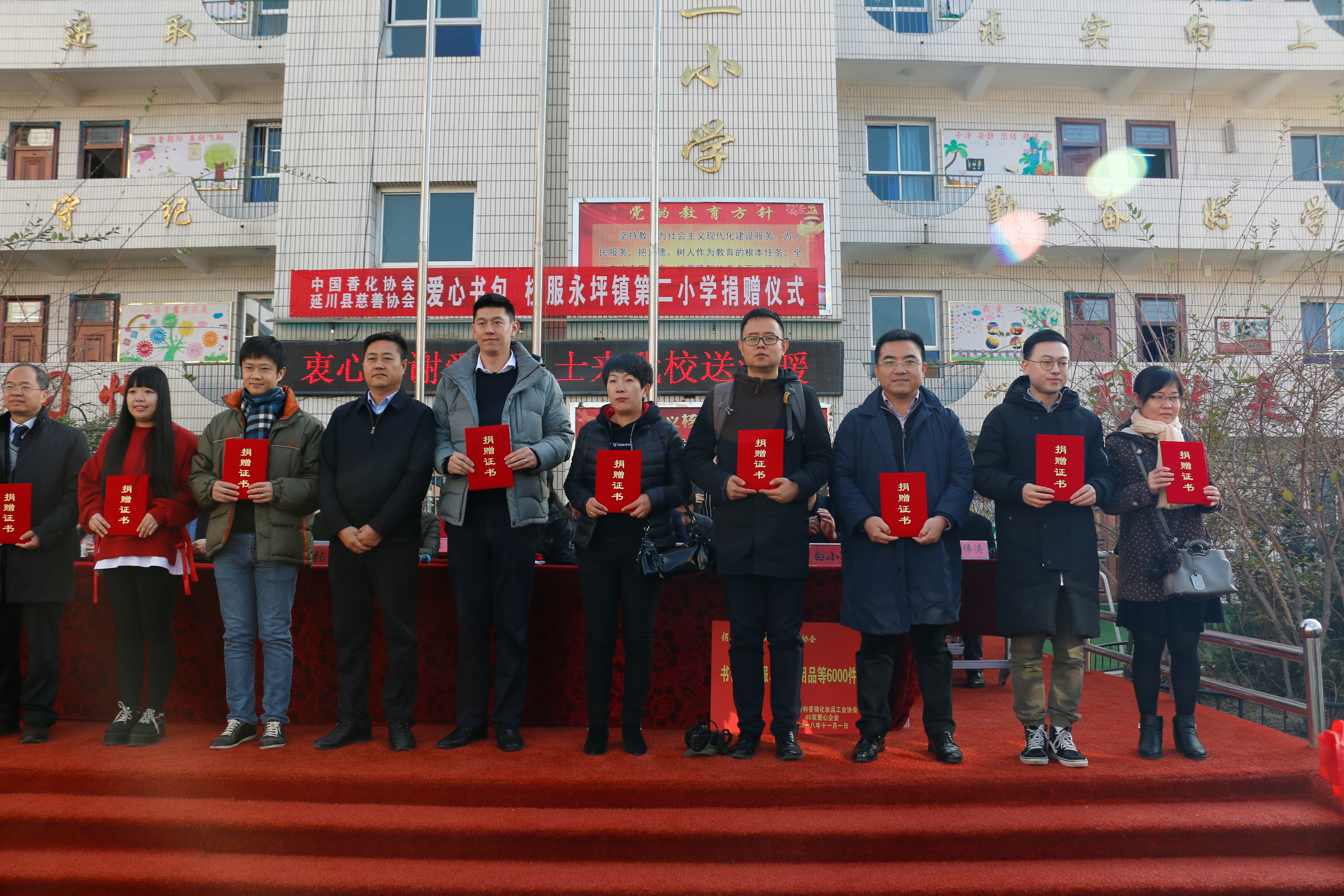 Awarding of Donation Certificates