Jiangxi H&K Organized Fire Emergency Drill
2020/06/26
In order to carry out the safety production policy of "safety first, prevention as primary, and comprehensive treatment", to implement the requirement of the activity of "safety production month", and to enhance both fire prevention awareness and ability of emergency management of the employees, Jiangxi H&K Food Technology Development Co., Ltd. ("Jiangxi H&K") recently organized a fire emergency drill for all employees. This drill simulated the evacuation and fire extinguishing after a fire happens. At 12:00, the drill was launched. With a shrill alarm and dense smoke, all safe working groups actively responded, cooperated with each other, and commanded employees to evacuate to the designated place orderly.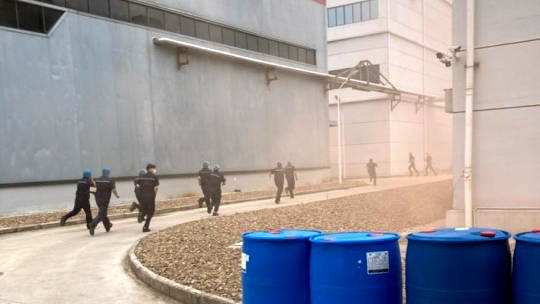 The staff quickly evacuated upon sounding of the alarm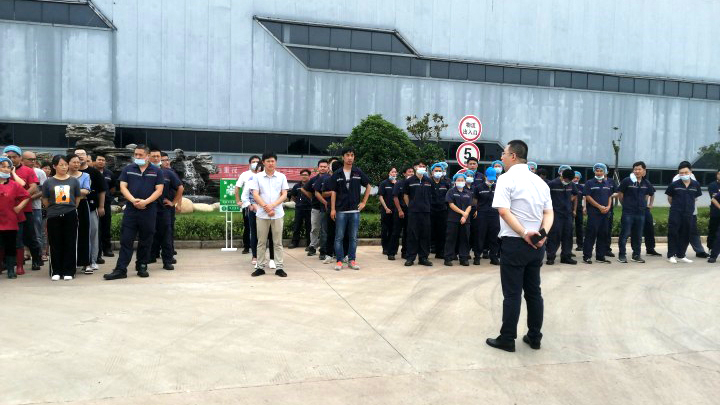 The staff evacuated to and gathered at designated place
In order to improve the effect of this drill, personnel from the Security Department explained and demonstrated how to use dry powder extinguisher in details, and arrange all employees to carry out practical operation. A series of drills enhanced all on-site personnel's awareness of emergency response.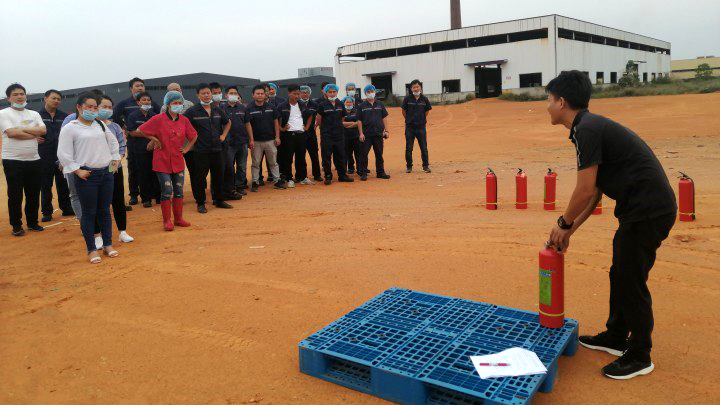 The security personnel demonstrated how to use fire extinguisher at the site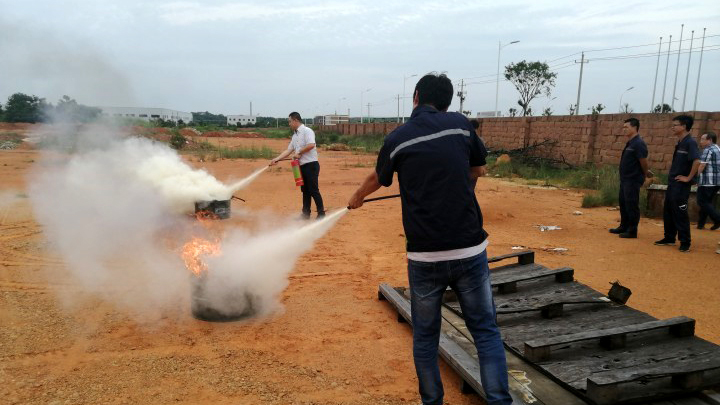 On-site fire suppression drill
Jiangxi H&K takes this drill as an opportunity to further enhance the awareness of fire-fighting risk prevention, to improve its emergency management system, and to guarantee safe, continuous and stable operation of the Company.