Join Our New Food Fashion! H&K FLAVOR and Shanghai Yifang Attended FIC2022!
2022/08/19
The opening ceremony of the 25th Food Ingredients China ("FIC2022") was held on August 16, 2022. Shanghai H&K Flavours & Fragrances Co., Ltd. ("H&K FLAVOR") and Shanghai Yifang Rural Technology Holdings Co. Ltd. ("Shanghai Yifang") under Huabao Group brought their latest products to FIC2022 in Guangzhou.
Focus on Insights into Future Development of the Industry
At the venue of FIC2022, H&K FLAVOR once became the focus of attention due to its natural, healthy and innovative products and its innovative food and beverage solutions featured by new technology, new idea and new flavor.
As an enterprise with more than 100 years of history, H&K FLAVOR constantly grasps the market trend and develops fashionable and fun products favored by contemporary consumers. At the venue, 8 popular application-oriented products (slimming product, oral beauty product, sugar-free product, taste adventure product, funny crossover product, carnivorous product, scenario change product, upgraded classic product,) attracted many customers to visit and taste them, including beverage, dairy products, bakery, candy, ice cream, roasted snacks, braised food, leisure snacks and other categories. We carefully selected and exhibited dozens of flavors of Water Boba and Oil Boba products, in which the Japanese seamless capsule technology is adopted to make the taste and flavor more superior. At the venue, we exhibited our original Boba Nama Chocolate, Boba Tart, Boba Yogurt, Boba Hyaluronic Acid Jelly, Boba Chocolate-Flavored Cookie and other new products, thus bringing infinite mix and flavor inspirations to customers on site.
H&K FLAVOR's booth at 32G01 on the second floor
Shanghai Yifang has strong presence in the food ingredients industry and has a precise grasp of the market trend. A series of new food ingredients (such as including Instant Rice Cake, Meaty Meteor Boba, IceFire Magic Ball, etc.) were exhibited, thus attracting a steady stream of visitors. From the first generation of Juice Popping Boba series, the second generation of Grain Popping Boba series, the third generation of Reshaping Popping Boba series to the fourth generation of IceFire Magic Ball Popping Boba series, Shanghai Yifang has always been focusing on product innovation and standing at the forefront of the market.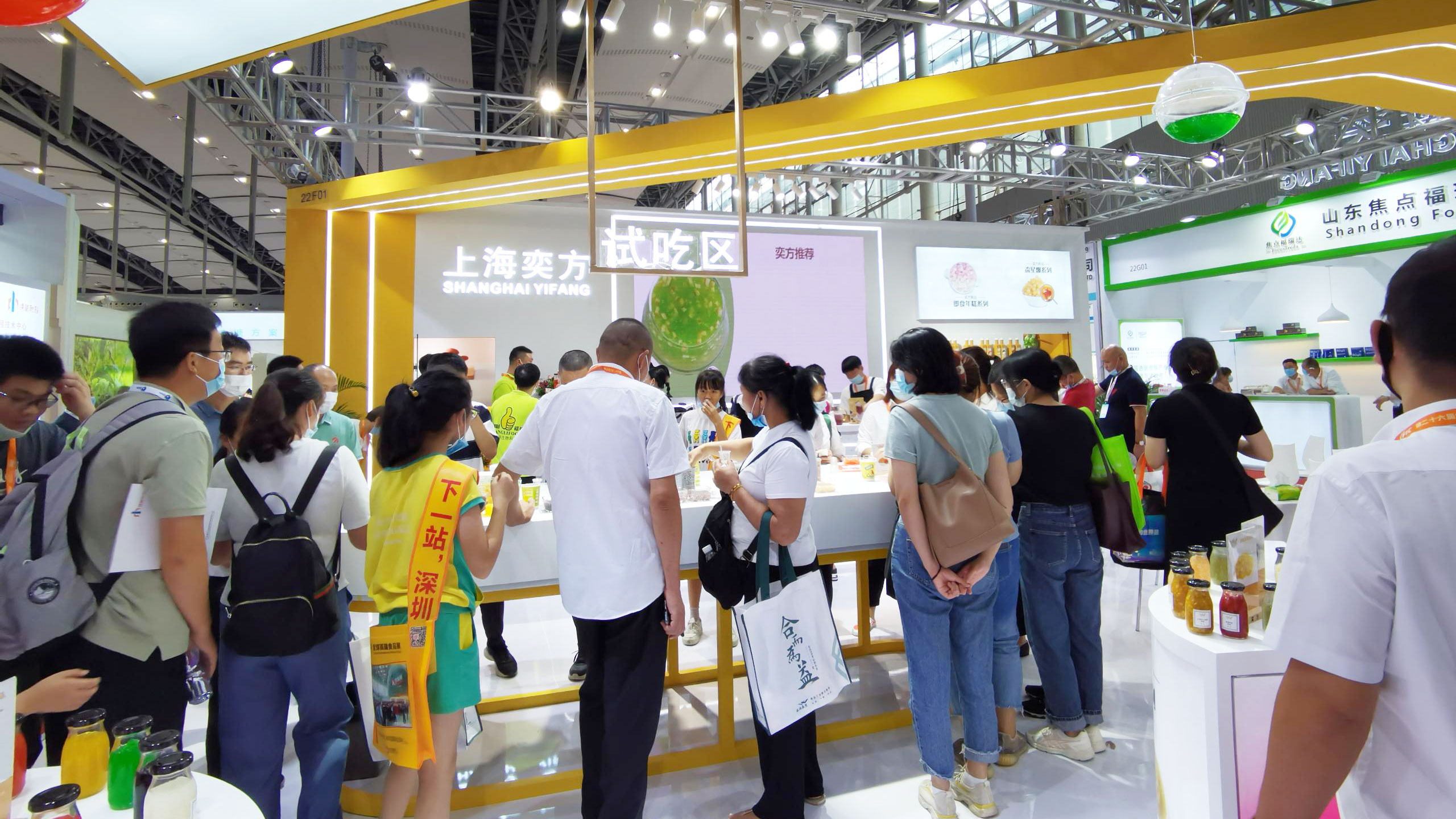 Shanghai Yifang's booth at 22F01, Hall 2.2, Block A
Technology Enables Intelligent Development of the Industry
H&K FLAVOR gets better flavors or ingredients from plants and animals through precision equipment and exquisite extraction and reaction technology, to acquire softer and more harmonious scent, richer tastes, higher hedonic value. Through selection and application, it has brought more natural and purer flavors to food and high-quality solutions to products.
The Purple Potato Anthocyanidin Juice developed by Shanghai Yifang has been processed to resist the high temperature and highly preserve its component content, so that its color will not fade and the content of anthocyanin will not decrease after high temperature sterilization, and the nutrition of the plant itself will be retained. The Popping Boba series can adapt to a variety of market needs. And we have developed high temperature resistance products and other diversified products, which can be widely used in the catering industry.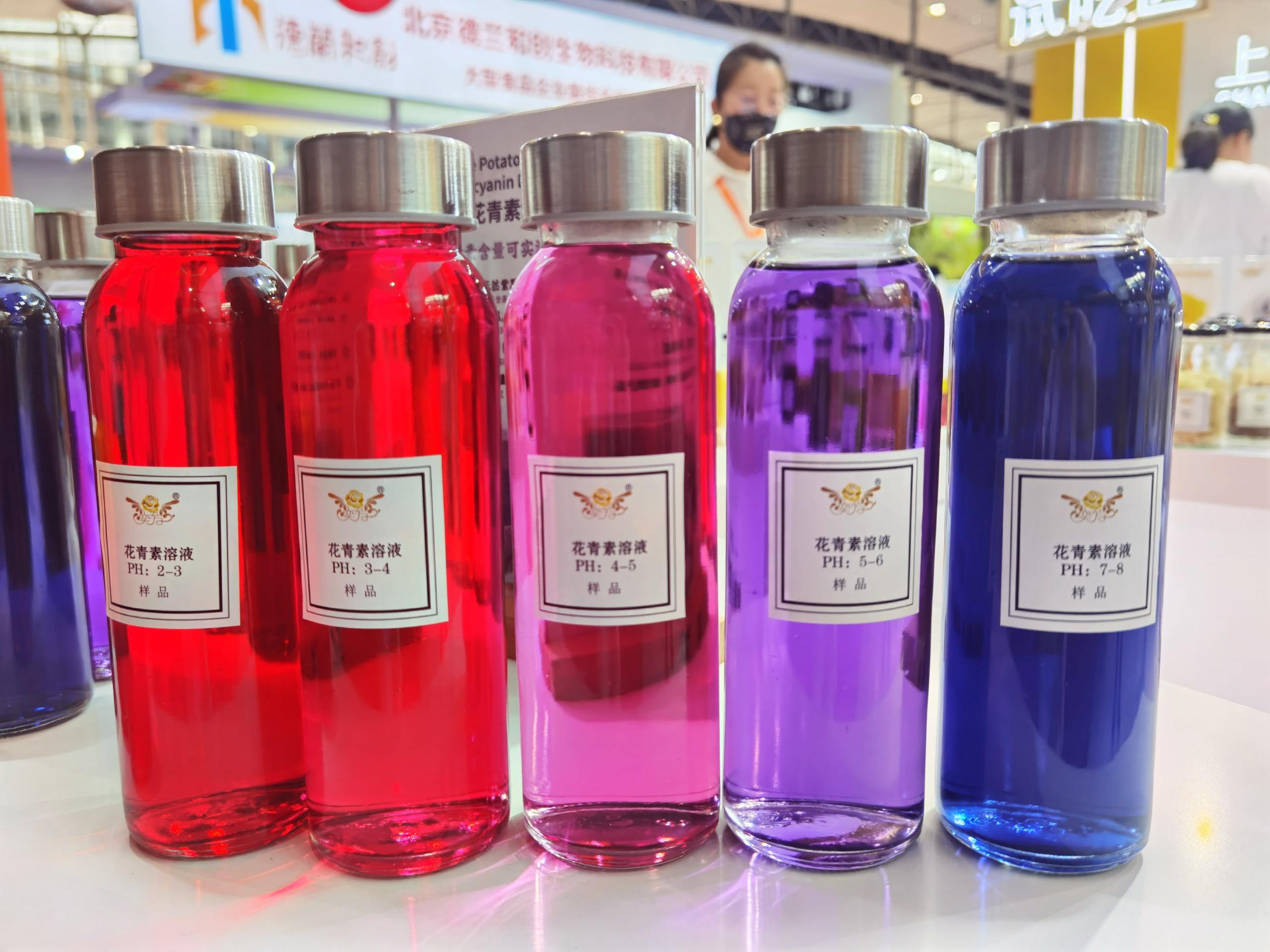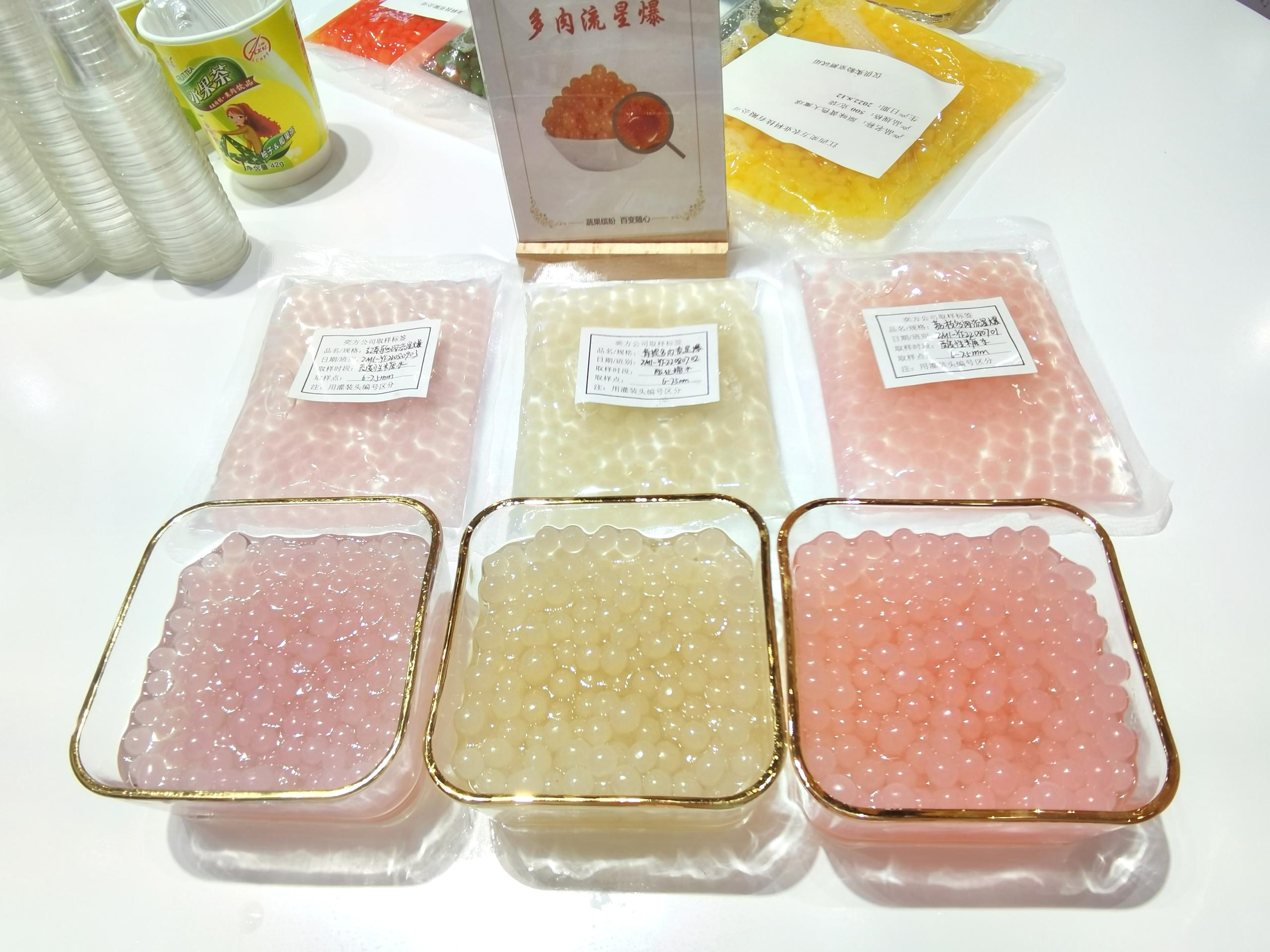 With the development of consumption upgrading and the diversified application trend of food ingredients industry, Huabao has accelerated product development and innovation through the synergistic effect of "Huabao International Intelligent Scientific and Technological Innovation Platform" created by Warlbor Asia Pacific. We will adhere to the enterprise mission of "green, healthy, nutritious", gain insights into market demands positively, and carry out an all-round interpretation of innovative flavors, raw materials and functional requirements of food and beverage, explore innovation highlights in aspects such as the function, the taste, the flavor, precisely seize market opportunities, and provide food and beverage flavor change solutions for enterprises around the world.