Get Ready Immediately - SONG Baiyu, Winner of "Huabao Award"
2022/05/01
Just as a blacksmith in the past would spend years forging the perfect sword, it sometimes takes years of technological accumulation for a production technician to make a major technological breakthrough. SONG Baiyu has worked in Huabao for nearly 17 years. He works steadily to move ahead and make one after another technological breakthrough in production of food flavors.
SONG joined Huabao as a college graduate in 2004. For the 10 years from 2004 to 2014, he had taken his post on the production front and devoted to the basic research of flavors, ranging from the properties of thousands of fragrances and the formula mechanism of flavors and fragrances to production technology innovation, use of new equipment and improvement of new technology and process, thus to have laid a solid foundation for strengthening the core technologies of the Company's products and technical stability of the products.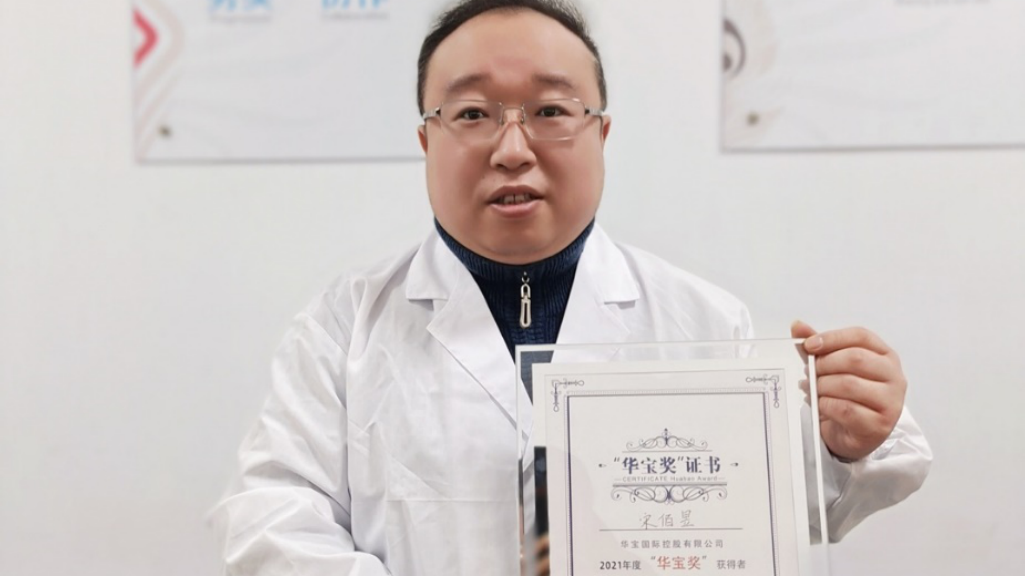 The year 2014 was an important turning point for his career. In order to better improve the Company's product quality and provide better service for its customers, SONG was appointed as Deputy Manager of the Production Department of Shanghai H&K. From the simple research on production technology to the management of production personnel and technology, he had excellently completed the tasks assigned by the Company.
From 2017 to 2018, the production base of Shanghai H&K was relocated to Jiangxi Yingtan. SONG Baiyu, who has rich technical and management experience, also moved to Yingtan and immediately engaged in the factory production and construction of Jiangxi H&K. From the establishment of Jiangxi Yingtan Project to the construction and completion of the production workshop, SONG had played an irreplaceable role as the "technical director" in the factory construction, and made great contributions to the smooth production of Jiangxi H&K.
At the end of 2021, Huabao Group launched the SAP-ERP project, a major digital transformation project. All key departments of Jiangxi H&K had to consider both coordination and schedule of the project work and daily work, in which all departments had to overcome the difficulties of working in Shanghai and Jiangxi, report and summarize the schedule and key issues daily, as well as assign follow-up personnel for key issues. In SAP project, SONG, as the person in charge of data sorting, needed to sort out more than 50,000 pieces of data in the system. He was pressed for time while facing such heavy and difficult tasks, but he led his team members to work overtime and completed the tasks excellently in the first time.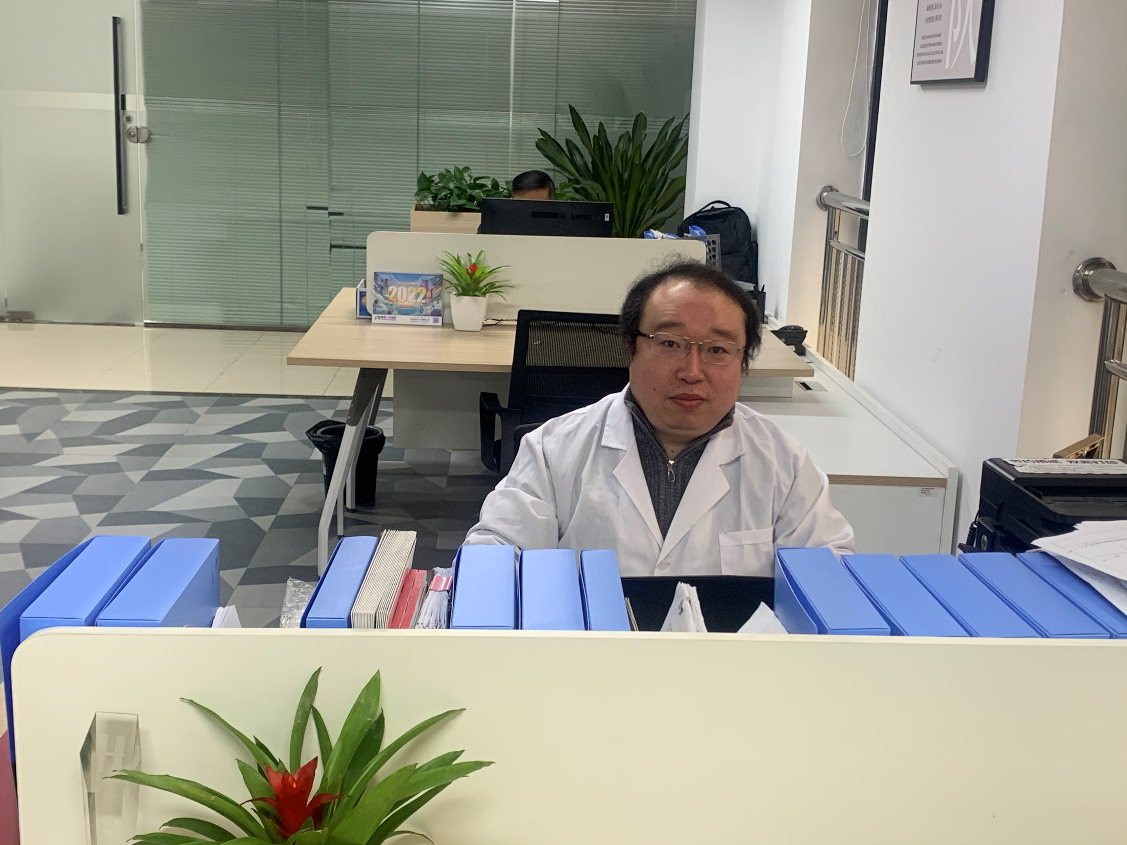 In face of heavy production orders and difficult tasks, SONG is always busy in dealing with the business, having meetings, offering various data for others. He is even jokingly called "Mr. Immediately" by the colleagues because he would aways say "get ready immediately" when being asked for help.
By virtue of his outstanding work, SONG Baiyu stood out from many excellent Huabao employees and won the title of "Outstanding Individual" at the Second Huabao Award.
As an excellent Huabao employee, SONG Baiyu knows very well that learning new knowledge is very important. Therefore, he has constantly learned new knowledge and improved his business ability in the production work, and obtained a number of certificates, thus to have proved himself step by step with his strength and achievements. With his practical work, SONG tells us that as long as we work steadily and hard, we can make outstanding achievements at our ordinary posts. Huabao can become one of the best flavors companies in the world just because it has so many excellent employees like SONG Baiyu, who works hard and energetically.
God rewards the diligent, so that we must sow before we can reap. We believe that Huabao staff, with "morality, realm, ability and method", will lead the Company towards a better future.