Huabao Anti-Illegal Securities and Futures Trading Month On-Line Training Wraps Up
2022/05/20
"May 15 National Investor Protection Day" set up by China Securities Regulatory Commission (CSRC) aims at advocating rational investment culture, facilitating agreement among all parties in the market, drawing cares, concerns and attentions to the legal rights of minority investors, and boosting the public awareness for investor protection, by planning regular and related activities at the specified date every year.
In May 2022 which marks the 4th "May 15 National Investor Protection Day", Huabao Flavours & Fragrances Co., Ltd. (Huabao) launches the Anti-Illegal Securities and Futures Trading Month activity based on the relevant requirements stated in the Suggestions on Strict Legal Actions Against Illegal Securities Trading and under the call from CSRC Tibetan Branch for initiating such activity throughout Tibet, in order to enhance investors' capability for identifying and preventing illegal securities and futures trading. The activity aims to publicizing the concepts of "choosing legal institutes, keeping away from illegal bodies, insisting rational investment and being aware of deceivers". Besides on-line trainings provided by the headquarters Huabao, major subsidiaries have put up posters and displayed related slogans on LED screen.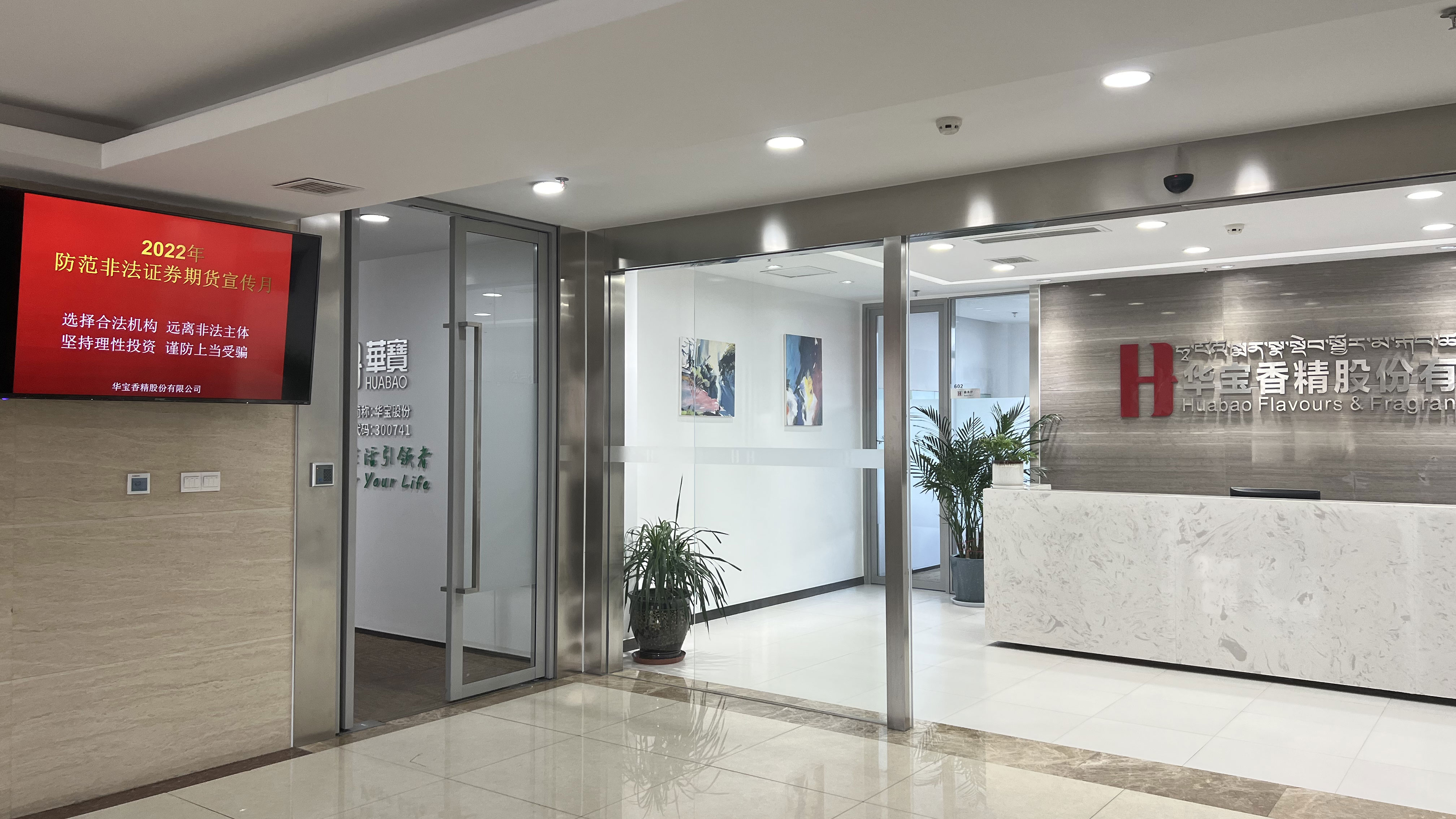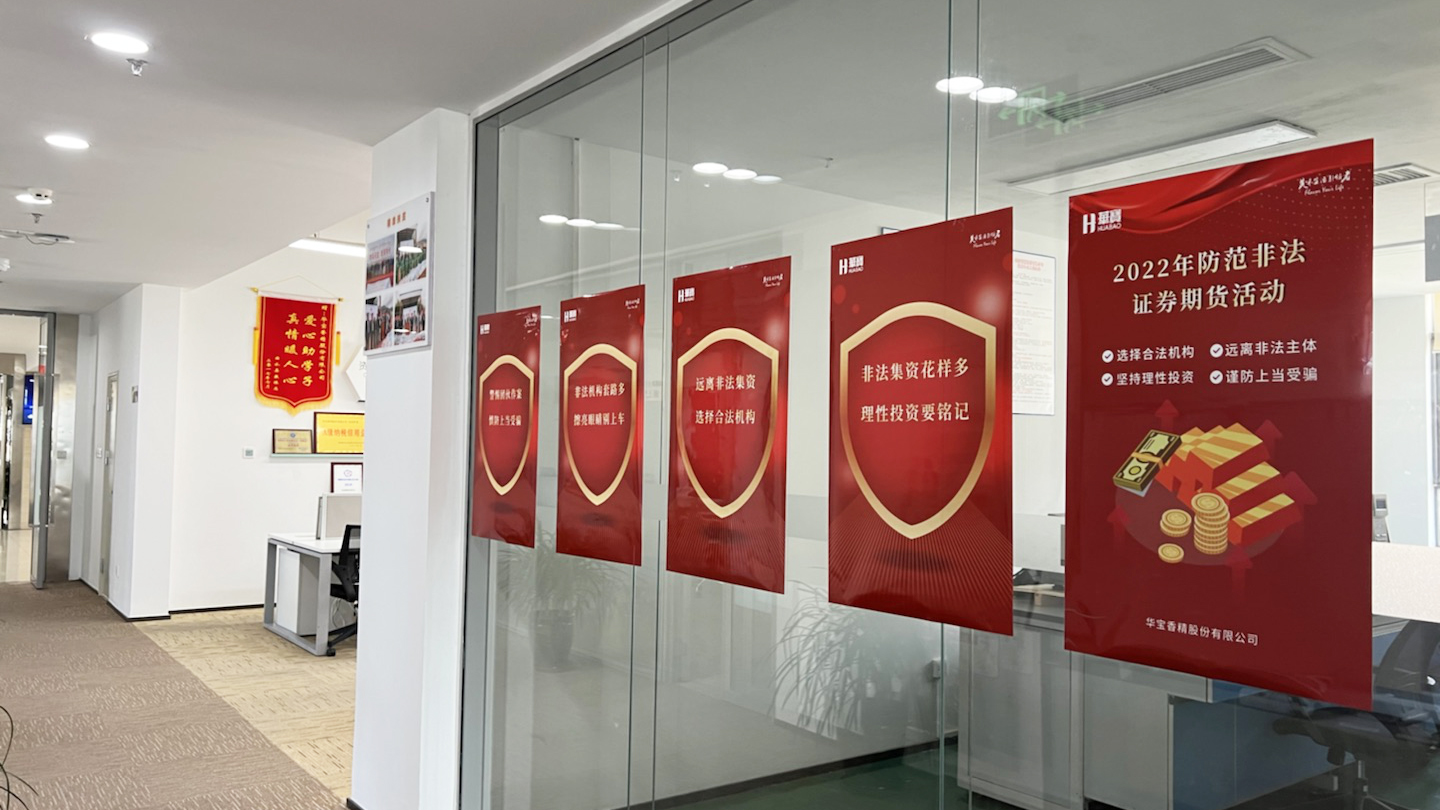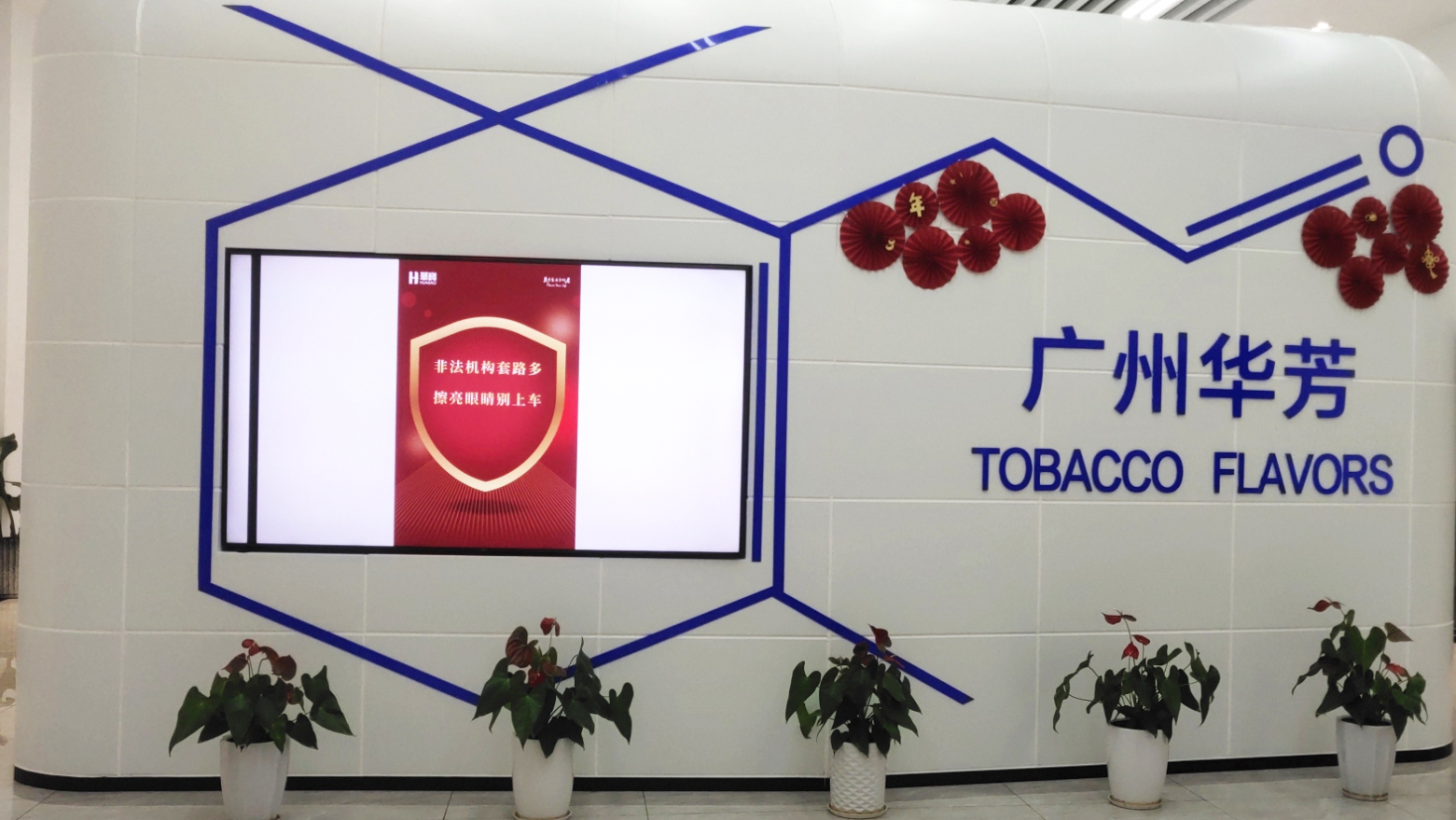 During the online live video training on 18 May, the lecturer introduced the definition and forms of illegal securities and futures trading, presented typical cases, methods for identifying illegal securities and futures trading and suggestions on investment, offering employees in-depth understanding of illegal securities and futures trading and enhancing their capability to identify and prevent such illegal acts. As a listed company, Huabao has been taking full advantage of its leading role as a service provider to investors, communicating rational investment, value-based investment and long-term investment, as well as developing the mature and rational investment culture by expanding the coverage and influence of related advertising campaign.
Huabao will keep the original intention in mind, value highly and take seriously the protection of consumer rights, so as to support the sustainable development of the capital market.