Deepen Technological Exchanges and Expand Strategic Cooperation—Mr. ZHOU Jianguo, BOD Chairman of Yunnan State Farms Group and His Delegation Visited Huabao Shanghai Industrial Park for Investigation
2022/11/05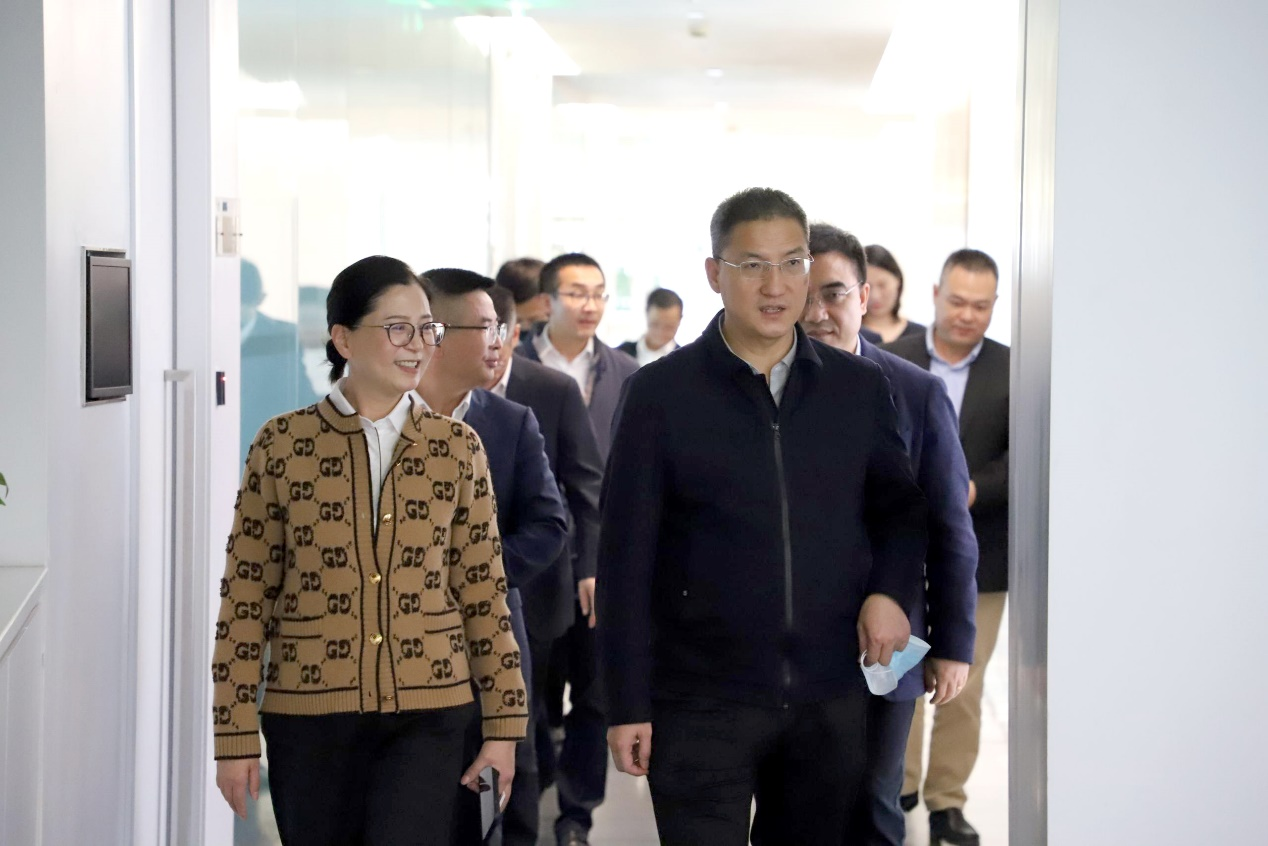 On the afternoon of November 5, Mr. ZHOU Jianguo, BOD Chairman and Secretary of the Party Committee of Yunnan State Farms Group and his delegation visited Huabao Shanghai Industrial Park ("Park") for investigation. Ms. YUAN Xiaoqin, President and member of the board of directors of Huabao, and Mr. REN Miao, Vice President and member of the board of directors (BOD) of Huabao Flavours & Fragrances Co., Ltd. ("Huabao" or "Company"), led related leaders of Huabao to warmly receive the delegation.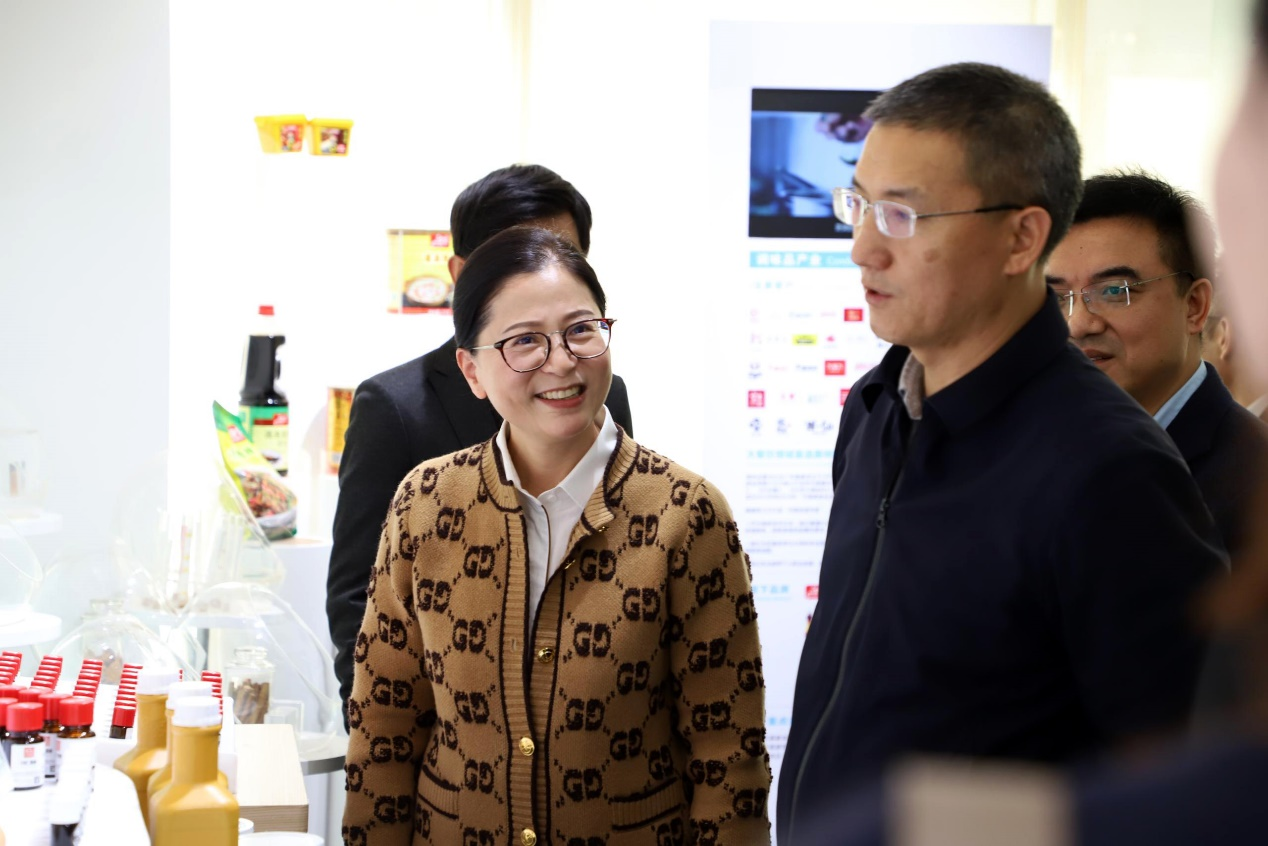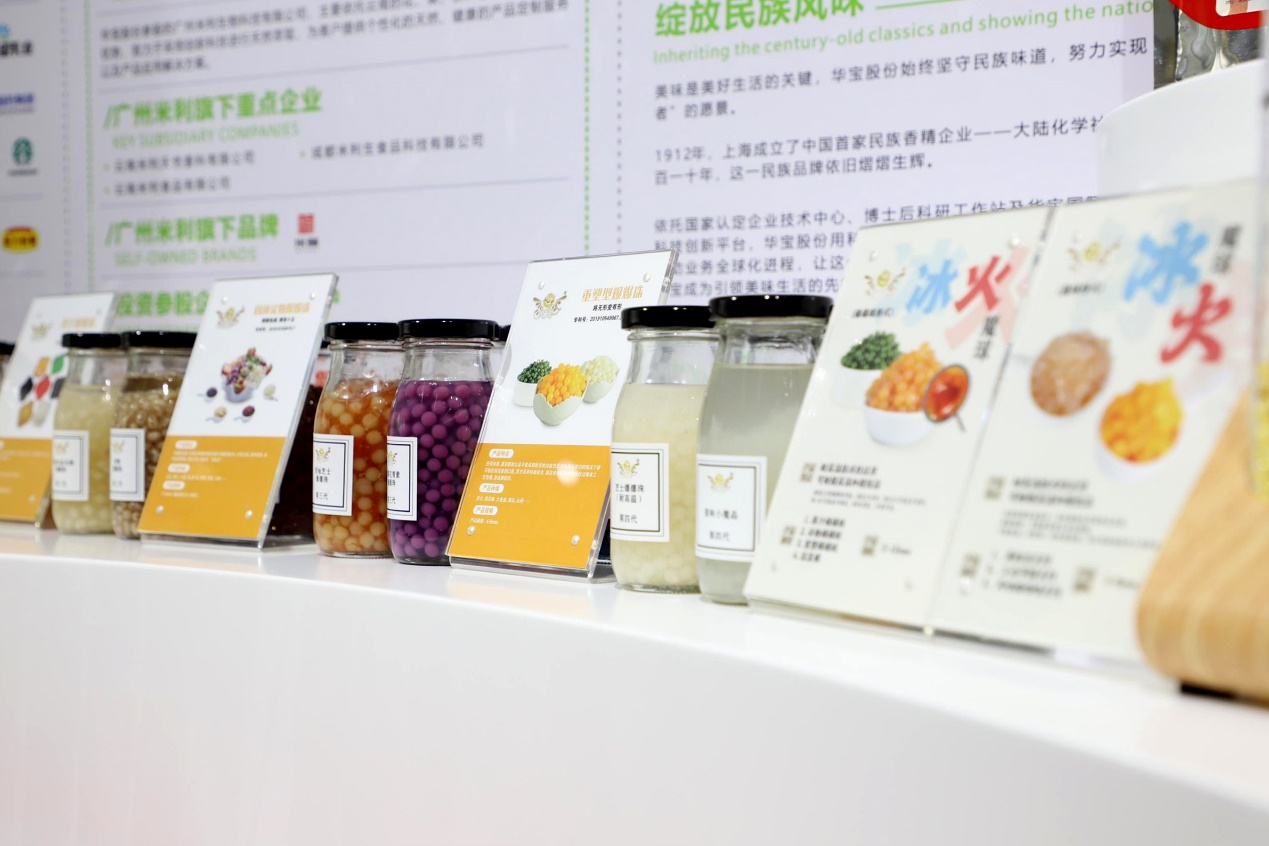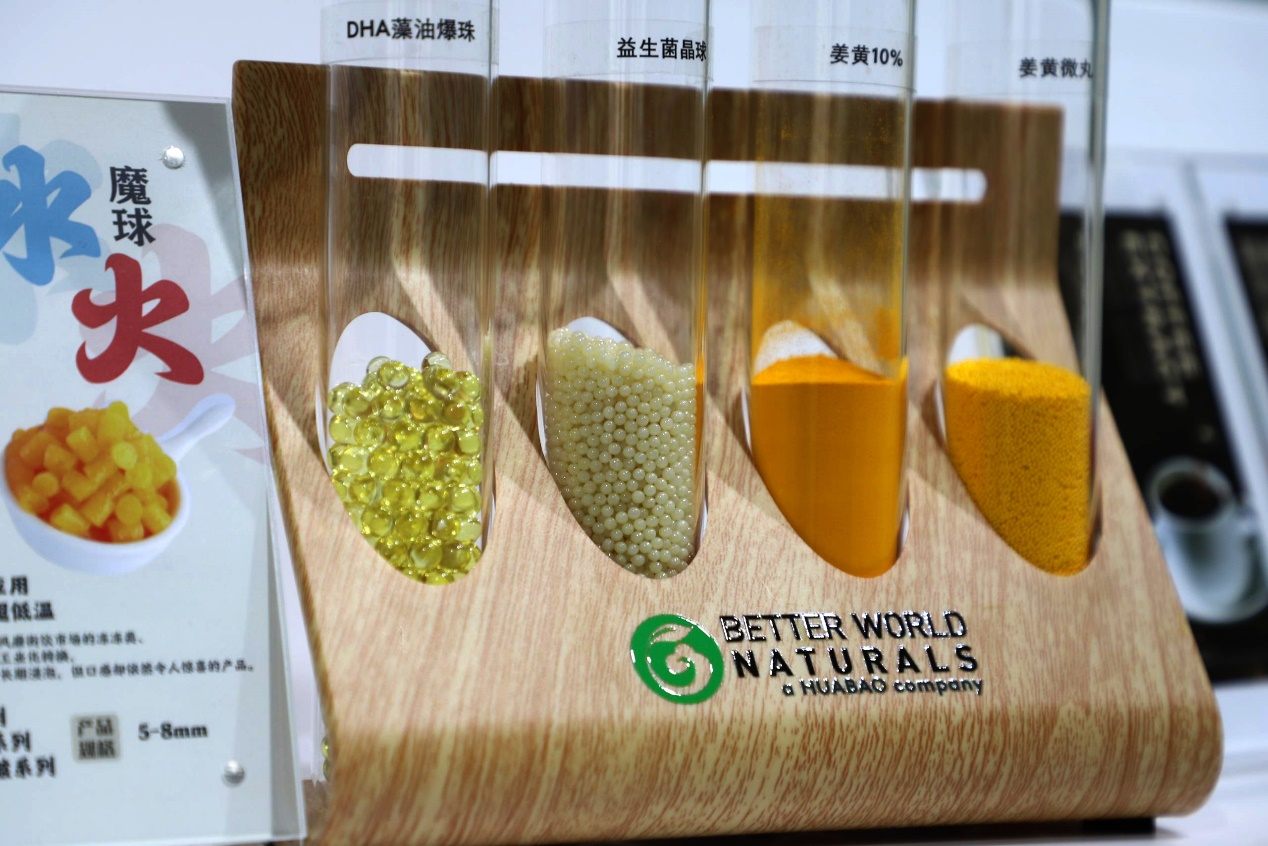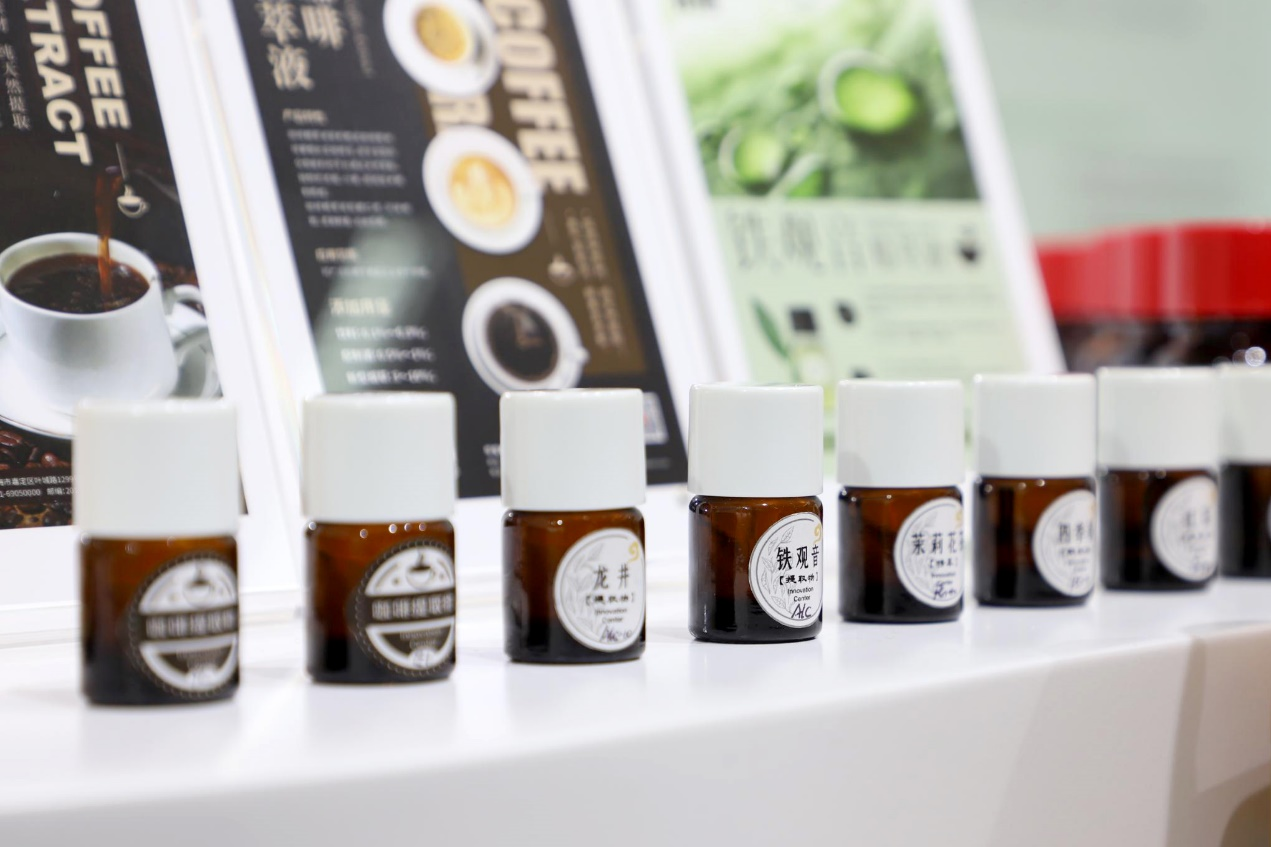 Ms. YUAN and other leaders of the Company first accompanied the delegation to visit the Company's exhibition hall and learn about the Company's basic information, development history, global branches and industrial layout. At the product exhibition area, Mr. ZHOU was very interested in our food ingredients including our Popping Boba, plant extract, turmeric and Pellet products, and frequently asked Ms. YUAN about relevant technological innovation and product application. There were frequent interaction and warm exchanges on site.
At the subsequent symposium, the leaders of both sides first introduced the development situation and strategic planning of their respective companies, and had an in-depth discussion on the future cooperation between two sides on technology, Yunnan characteristic agricultural products deep processing and new products development. First of all, Mr. ZHOU spoke highly of Huabao's ability in technological innovation and product development. He then said that Yunnan State Farms Group has advantages in place of origin in terms of Yunnan's characteristic agricultural products, such as coffee, flowers and walnuts. And it also enjoys the rich natural resources in Yunnan. He hoped that both sides would give full play to the respective advantages, enhance technical exchanges, and carry out more innovative research and new product development cooperation in related fields such as condiments exploration and development based on Yunnan characteristic agricultural products. At the same time, he hoped that the two sides would continue to deepen the broader development cooperation in the field of coffee, and truly transform the respective advantages into economic benefits. Ms. YUAN said that Huabao is very much looking forward to developing all-round cooperation with Yunnan State Farms Group, including but not limited to technology. Yunnan is rich in natural resources and earns the reputation of "Kingdom of Plants". Yunnan State Farms Group enjoys a unique advantage in agricultural products planting and processing.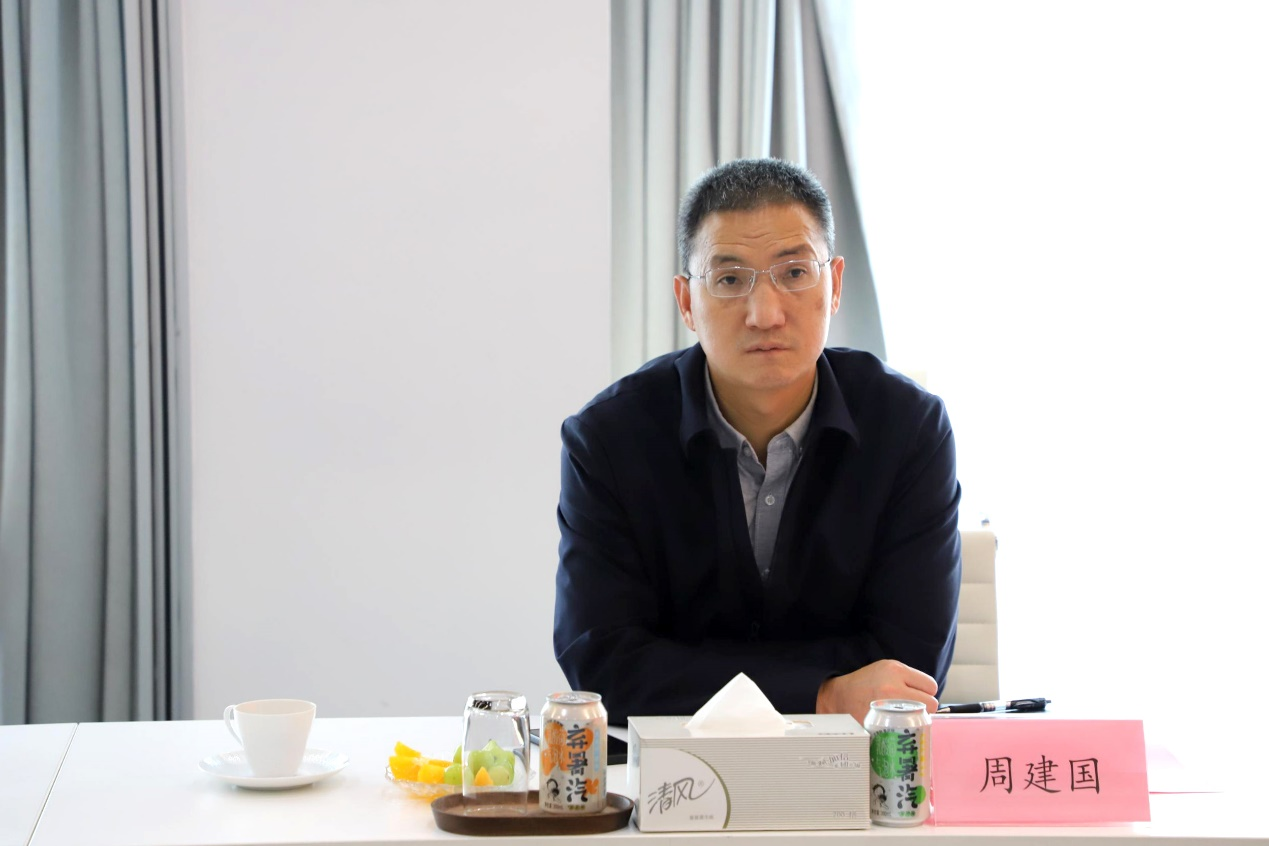 Afterwards, the head of Scientific and Technological Management Department of Huabao Scientific Innovation Center introduced the design and project construction progress of Huabao Technology Innovation Center building project to the leaders present at the symposium.
After the symposium, Ms. YUAN and other leaders of the Company accompanied Mr. ZHOU and his delegation to Huabao Xike Scientific Innovation Center and Huabao Financial Valley Scientific Innovation Center to visit and learn about the Company's laboratory and scientific innovation environment. And at the Product Experience Room of Huabao Financial Valley Scientific Innovation Center, they appreciated the Company's application products on site and got an immersive feeling of Huabao products.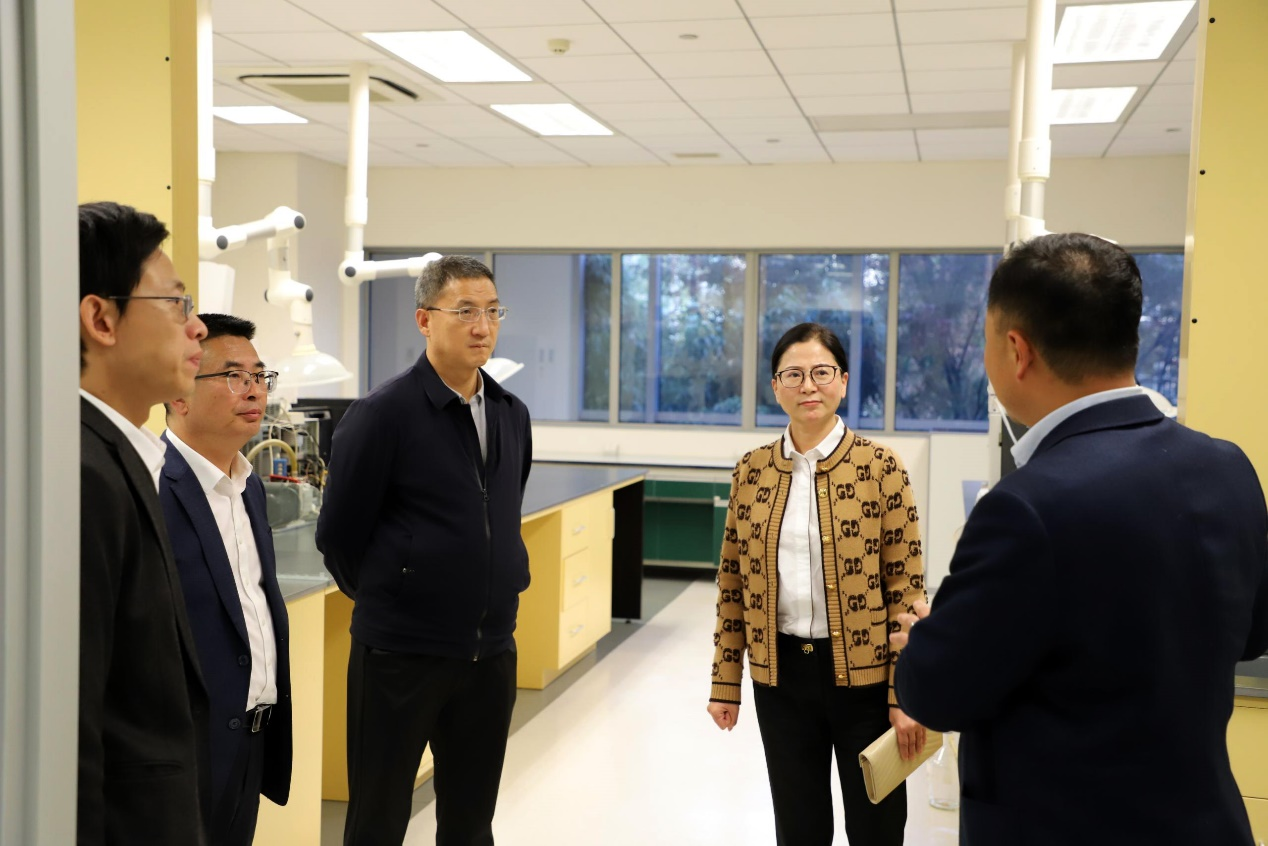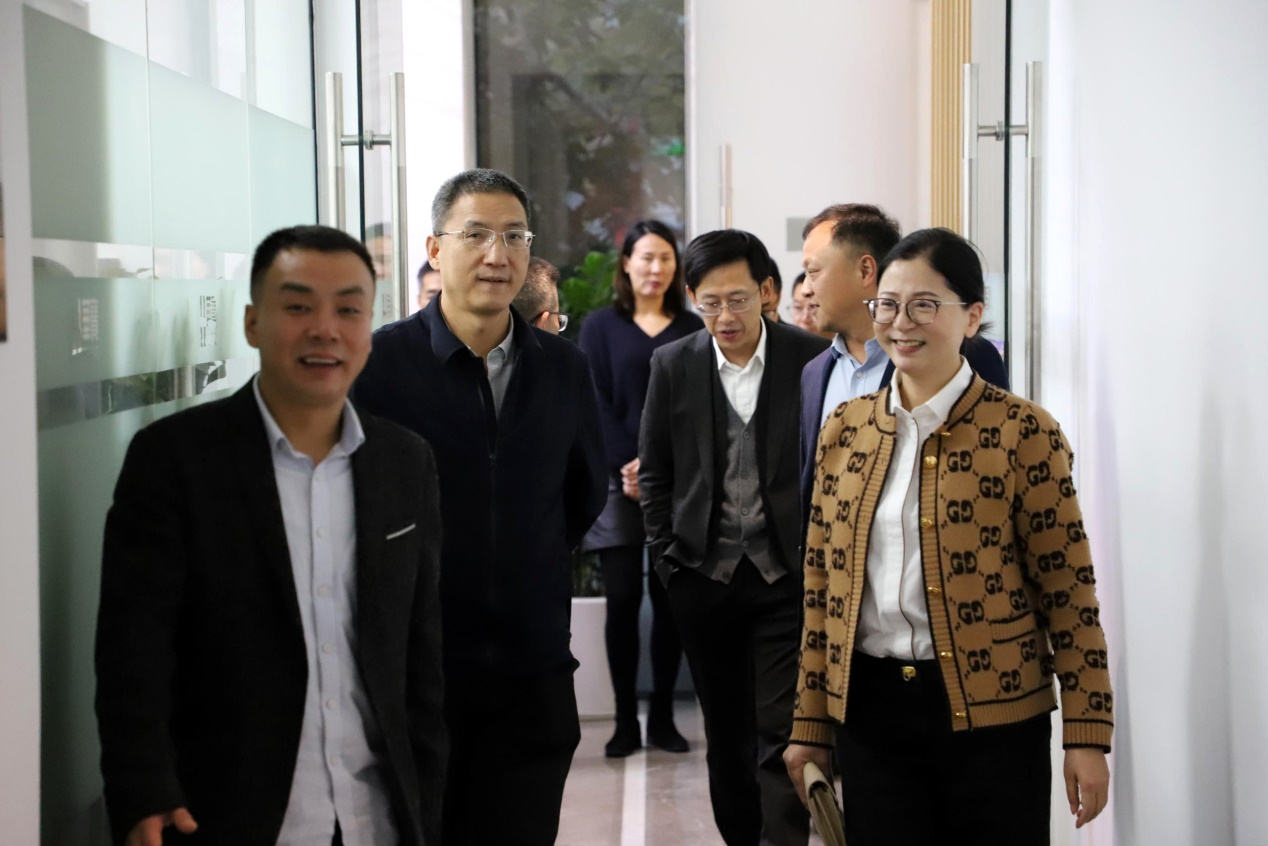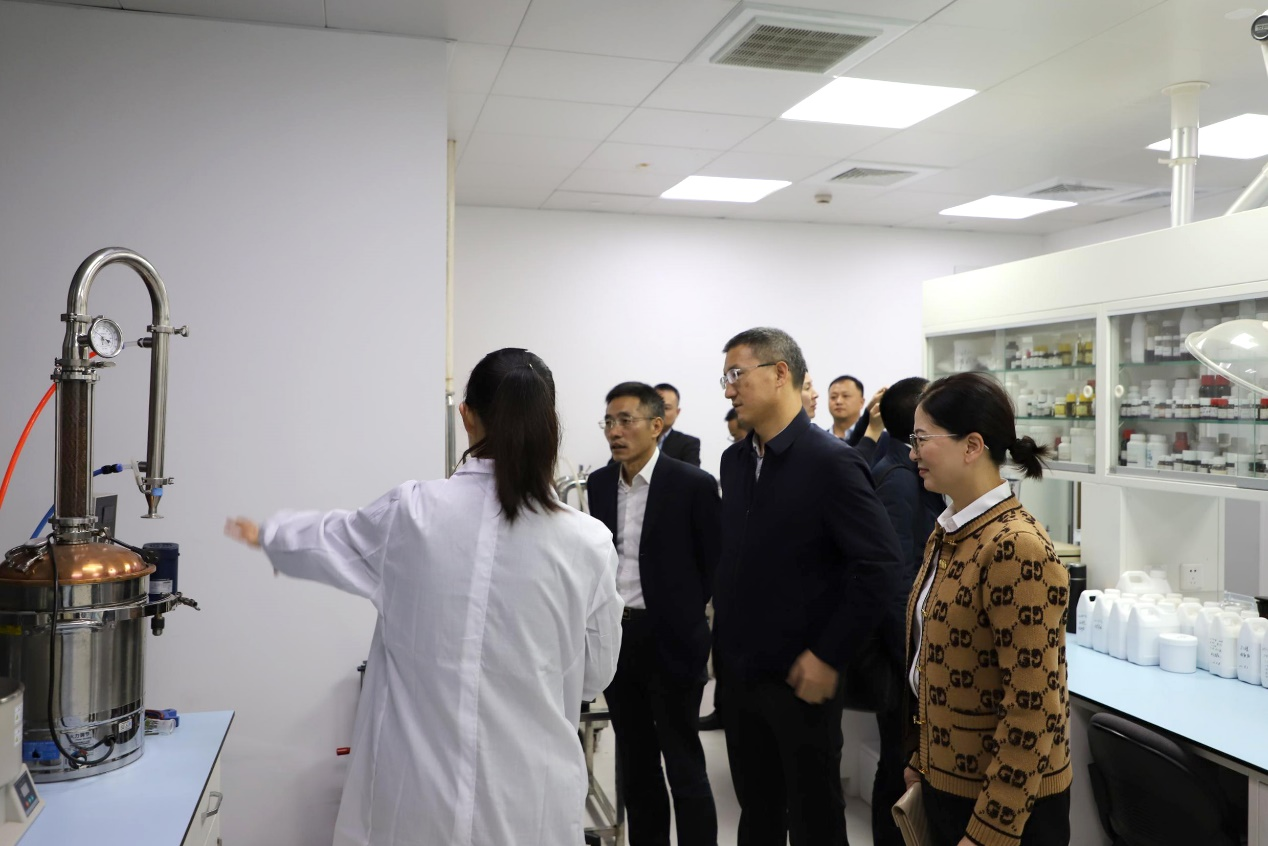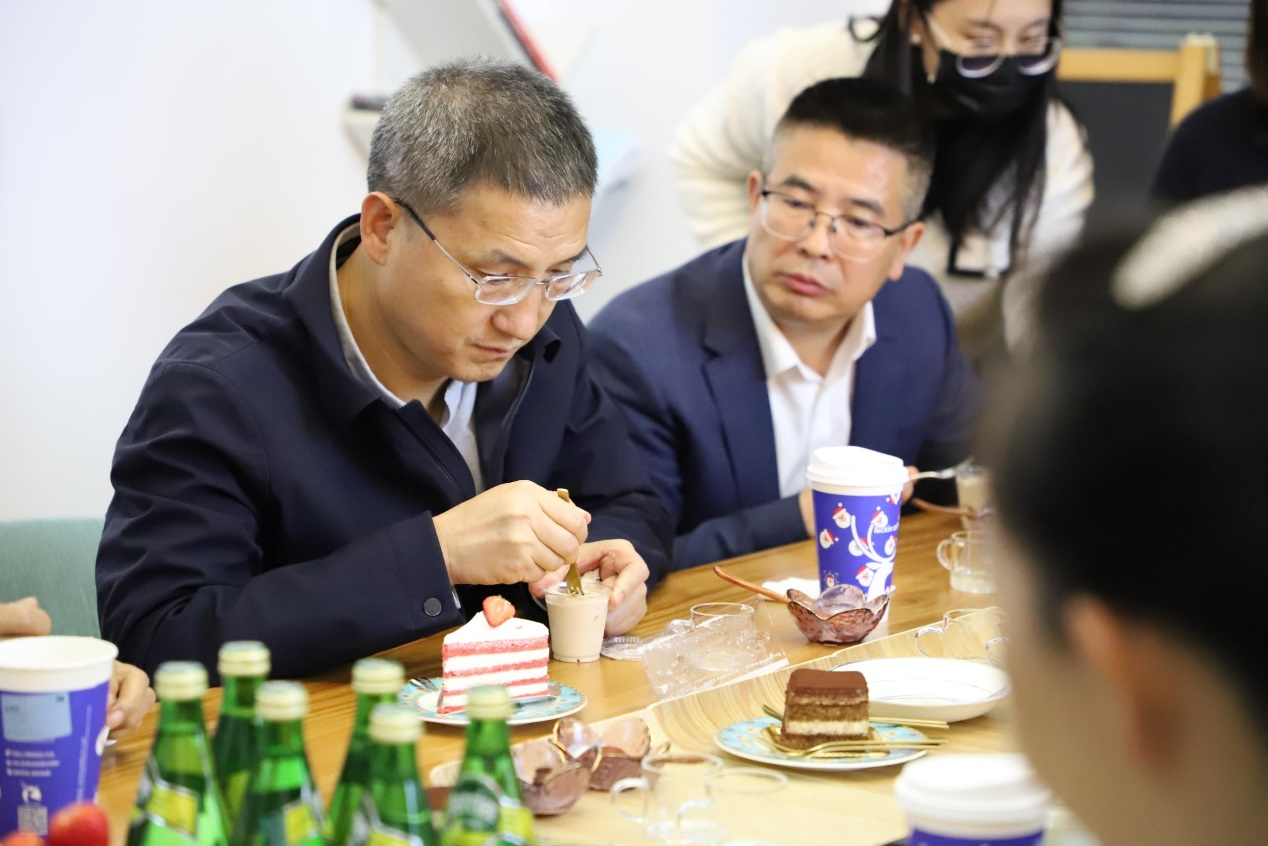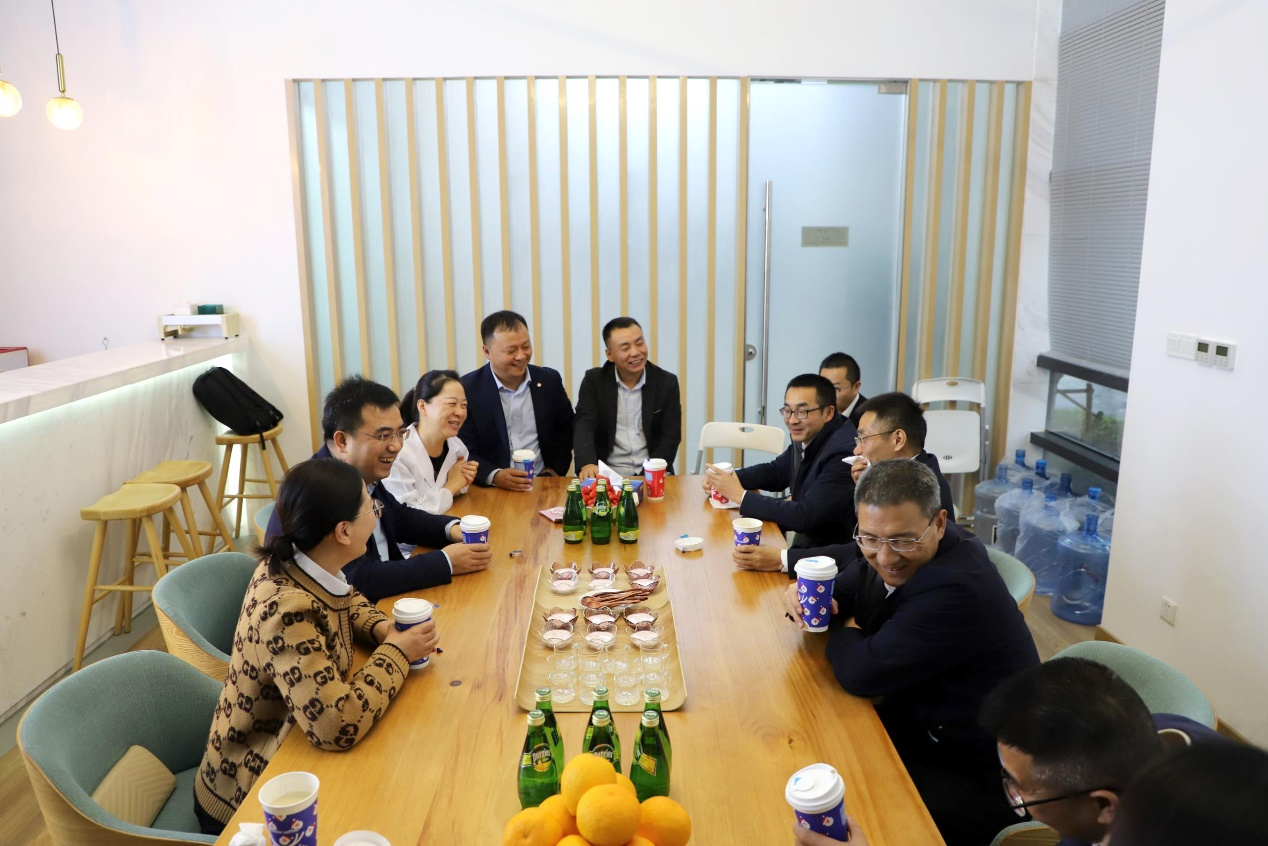 After the visit, the two sides held another symposium for in-depth exchange and discussion on what they saw and felt. Mr. ZHOU said, "Today's visit to Huabao again makes me full of expectations for more extensive and in-depth cooperation between the two companies in the future. At present, we are speeding up to comprehensively promote rural revitalization. Yunnan has advantaged agricultural resources. We are eager to cooperate with strong, responsible and reliable enterprises like Huabao to enhance in-depth cooperation and innovation in the aspect of agricultural product processing, thus making our contributions to the rural revitalization in Yunnan." YUAN said, "We are looking forward to deepening cooperation with Yunnan State Farms Group. The two sides share the same demands, the same pursuit and the same patriotism. It is hoped that the two sides will join hands and achieve mutual benefit and win-win results."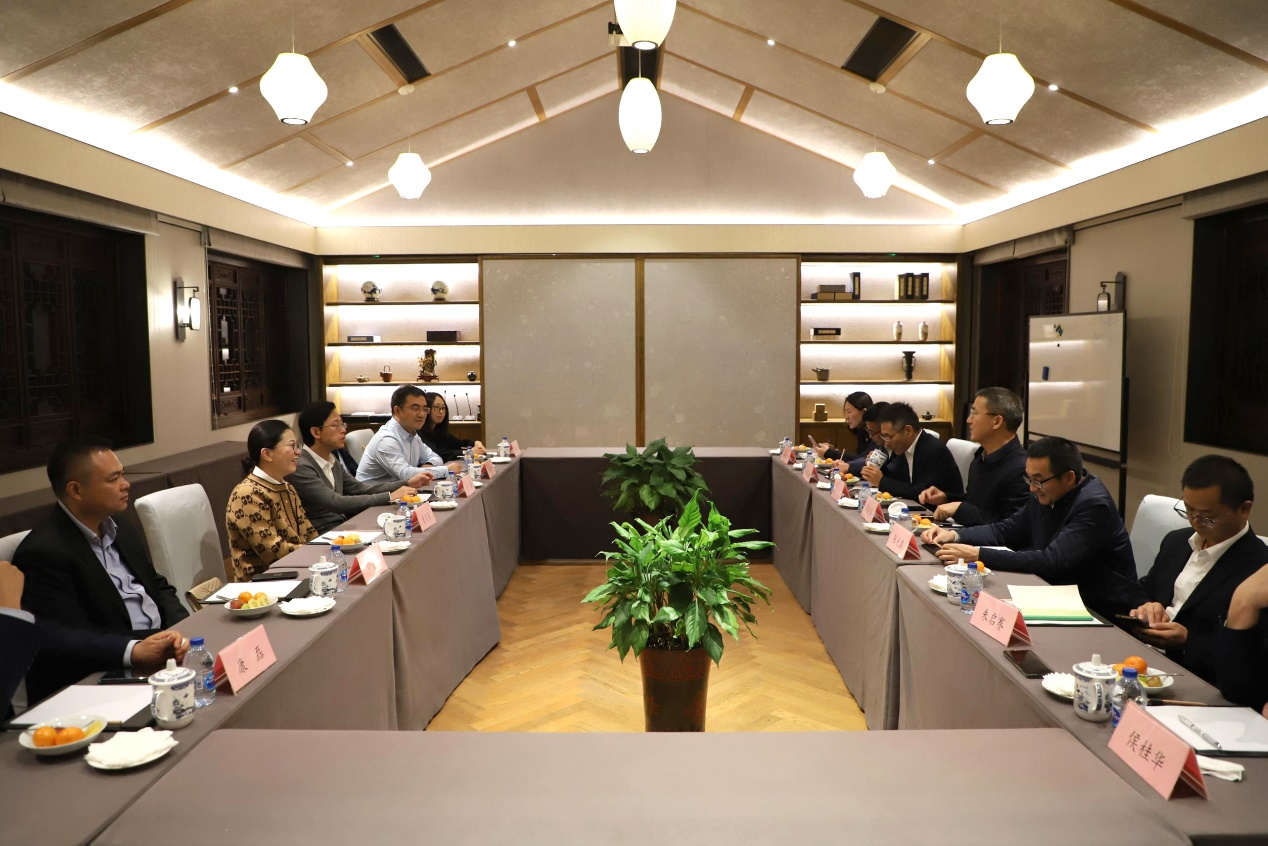 Although the visit is short with busy schedule, it is pragmatic and effective, and lays a solid foundation for both sides to deepen technical cooperation and carry out more extensive and in-depth strategic cooperation.
Yunnan State Farms Group is an important state-owned enterprise in Yunnan Province. Its development concept of "green" and "innovative" coincides with Huabao's development mission of "Green, Nutritious and Healthy" and Huabao's strategic initiative of "building an international intelligent scientific innovation platform". The two sides will give full play to the respective advantages and form joint forces to continuously promote the development of Yunnan's characteristic agriculture, so as to better drive the rural revitalization in Yunnan and jointly create a better life.
As a large state-owned agricultural enterprise and a national key leading enterprise of agricultural industrialization in Yunnan Province, Yunnan State Farms Group is mainly engaged in tropical crop planting and processing. Its existing industries cover natural rubber, grain and oil, tea, coffee, sugar, fruits and vegetables, flowers, potatoes, edible fungi and other online and offline plateau characteristic agricultural products, as well as green energy, storage and circulation, tourism hotels, agricultural machinery and equipment manufacturing, agricultural technology services, e-commerce trade of agricultural products, etc., with operations in 16 prefectures and cities of Yunnan Province, and in provinces and cities including Beijing, Shanghai, Guangdong, Shaanxi, Shandong and Hunan, as well as Hong Kong and Macao, and countries including Laos, Myanmar, Singapore, the United Arab Emirates and more.