Sci-tech Innovation News| Huabao Brought Arobot to (8th) China International Flavor and Fragrance Cosmetics Science and Technology Forum 2022
2022/11/11
On November 4-5, the grand opening ceremony of (8th) China International Flavor and Fragrance Cosmetics Science and Technology Forum 2022 ("Forum") & the Fourth "New Product, New Technology and New Equipment" Expo ("Expo") was held in Suzhou, a beautiful waterside city in South China. Huabao Flavours & Fragrances Co.,Ltd. ("Huabao") brought its artificial intelligence (AI) flavors and fragrances creator "Arobot" to the Expo. The Forum gathered experts, scholars and enterprise representatives from universities and research institutions in the flavor and fragrance industry, and built a platform for common exchanges in the technical fields of new process, new technology, new method, analysis and detection in the flavor and fragrance industry.
On the evening of November 4, the personalized sample products of "Arobot", an AI flavors and fragrances creator jointly developed by Huabao and SAP, were presented at the end of the new product appreciation exchange. Mr. CAO Wei, Chief Perfumer of Xiamen Amber Daily Chemical Technology Co., Ltd. ("Xiamen Amber") under Huabao, vividly explained the raw materials used in the "Arobot" intelligent fragrance and flavor creation and the origin of the fragrances, which aroused strong interest of industry practitioners from all over the world. After the product appreciation session, the industry practitioners continued to explore the flavor and fragrance technology until the night.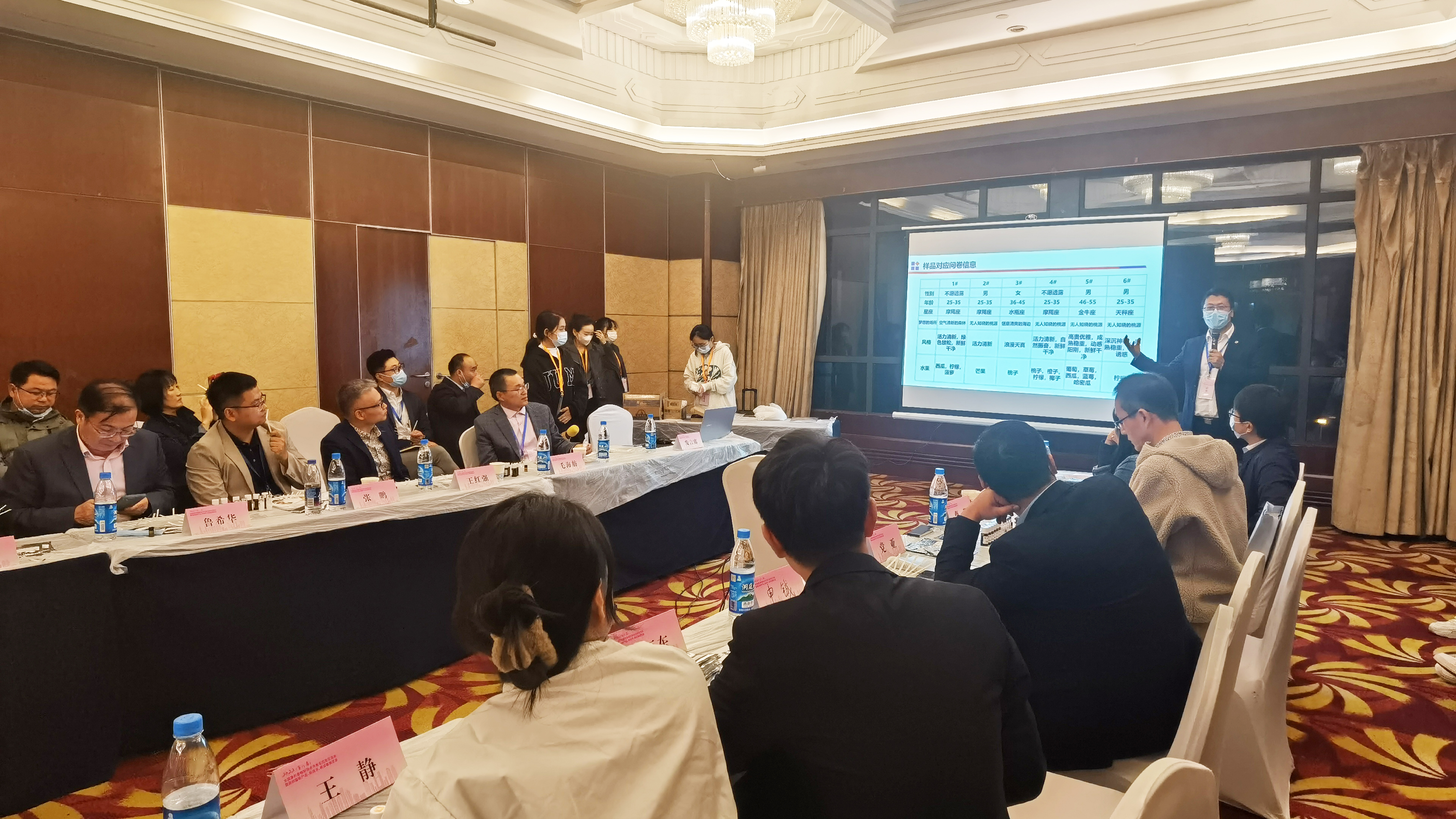 On the morning of November 5, Dr. WANG Hongqiang, Vice President of Huabao Scientific Innovation Center, delivered a special report on "Arobot- AI Flavors and Fragrances Creator" at the exchange session of the Forum. Dr. WANG gave a comprehensive introduction to "Arobot" in the aspects of project establishment, data basis, algorithm and future prospect of the AI flavors and fragrances creator, which aroused extensive discussion among industry experts and practitioners.
Huabao and SAP jointly developed the AI flavors and fragrances creator "Arobot" in 2021 and officially unveiled it at China International Import Expo (CIIE) 2021. Based on its leading technical advantages and systematic theoretical system in the field of flavor and fragrance, Huabao has integrated the core advantages of SAP in the field of machine learning and AI. And by virtue of the BTP and SAP business innovation platforms, Huabao has realized the notation modeling of raw material notes, characteristic notes and emotional expressions, to make the invisible flavors and fragrances visible. And it has taken advantage of classical fragrance types and training modes to constantly adjust and optimize the ratio and material combinations, thus achieving intelligent flavor and fragrance creation through models.
At the Expo, Huabao introduced its cutting-edge solutions in the field of intelligent flavor and fragrance creation to more industry practitioners, which became a highlight. At the same time, through this "industry-university-research-application" exchange platform, Huabao's scientific researchers have actively learned and absorbed excellent experience from industry practitioners, thus to create endless possibilities for the scientific research and development of flavor and fragrance.