Better World Naturals under Huabao Attended SSW2022
2022/11/18
SupplySide West 2022 (SSW2022) was held in Las Vegas on November 2-3. Better World Naturals Co., Ltd. ("Better World Naturals"), a wholly-owned subsidiary under Huabao Food Flavours & Fragrances (Shanghai) Co., Ltd. ("Huabao") attended SSW2022. SupplySide West (SSW) is the largest international exhibition of natural extracts, health ingredients and food additives in the United States. It is of great influence in the global pharmaceutical and health products raw material industry. The influence and scale of this year's SSW is greater than ever. It not only gathered a group of stars on occasion of its 25th anniversary, but also attracted more than 1,300 exhibitors and 16,000 professional visitors from 65 countries and regions.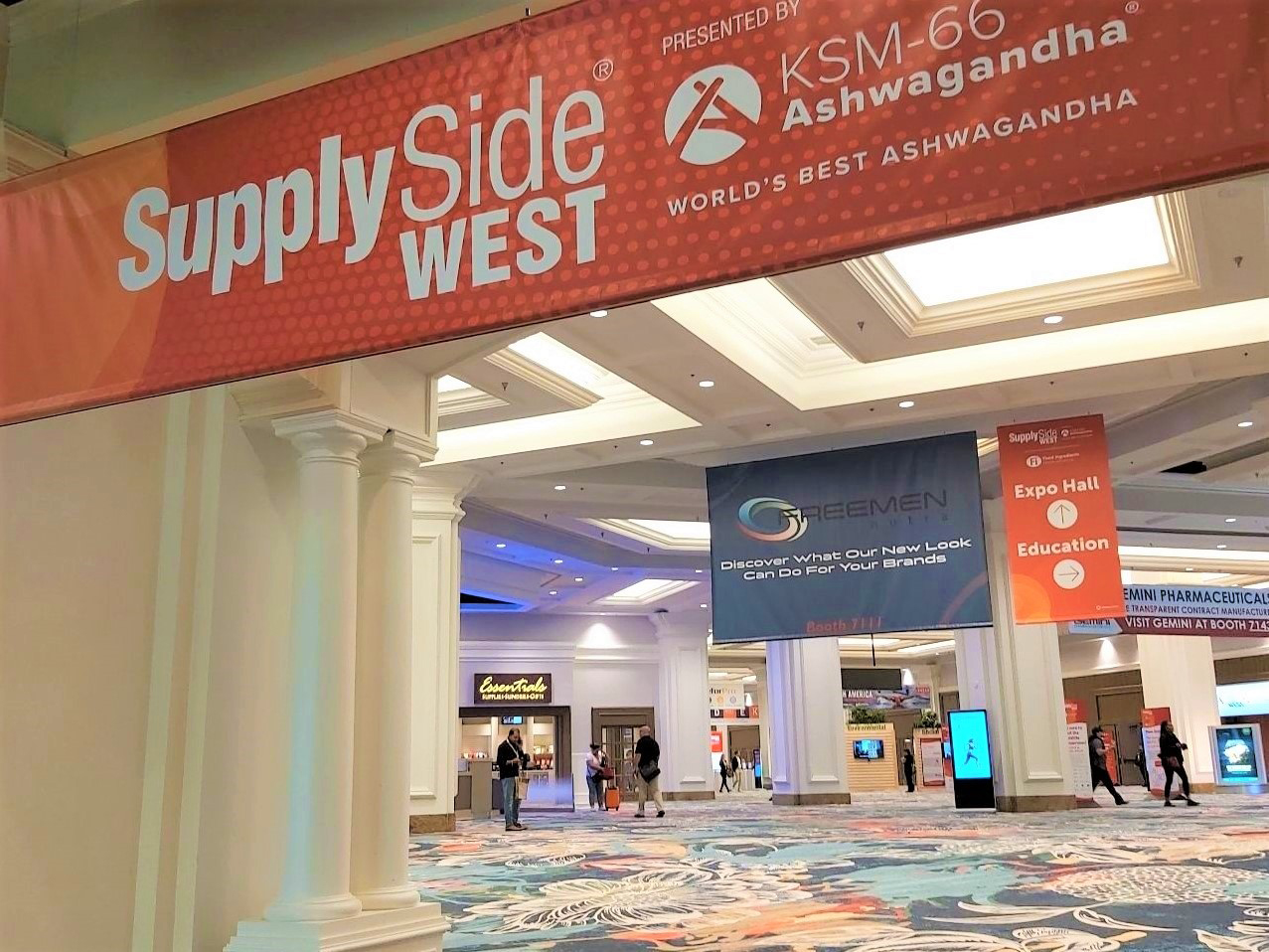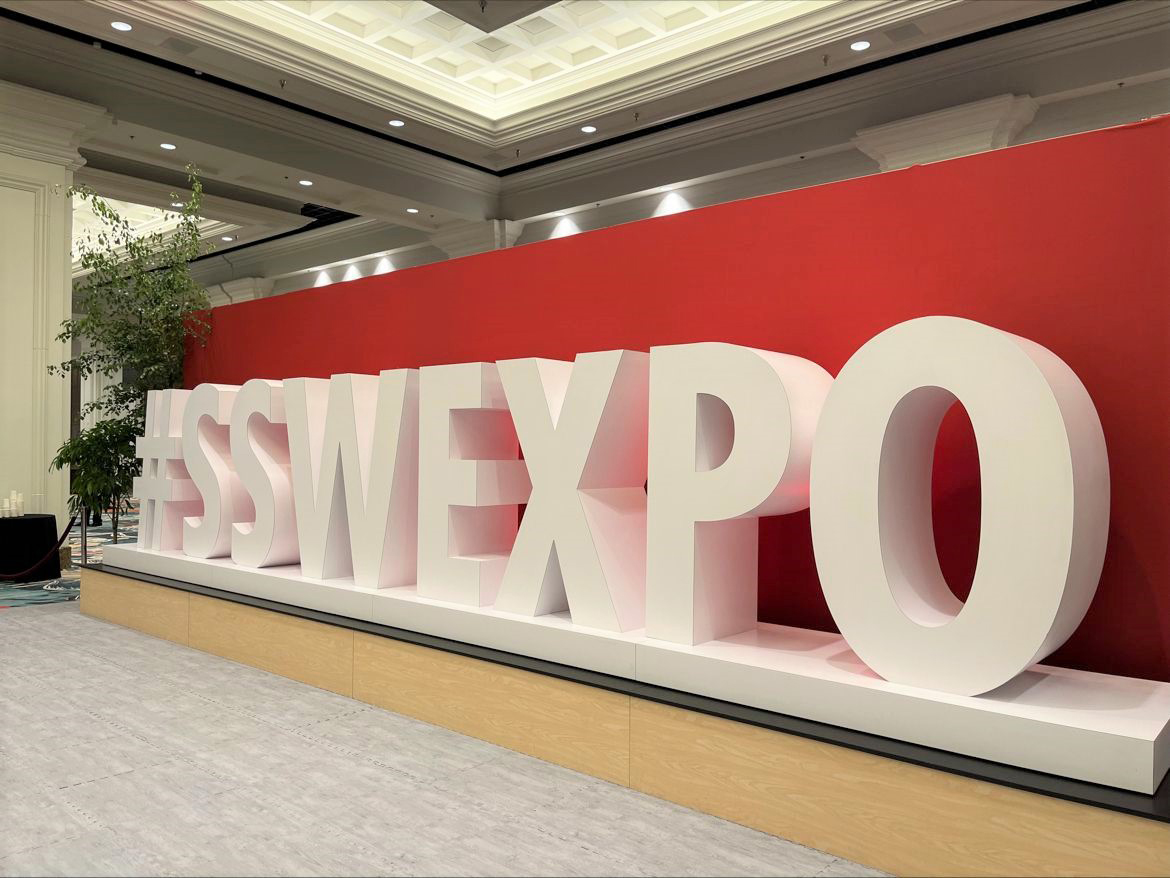 At SSW2022, Better World Naturals focused on the theme of "High tech delivery, The best ingredients", and launched three new dosage form solutions for overseas customers: DHA Popping Boba products, geode probiotics products, and double-layer probiotics pellet products.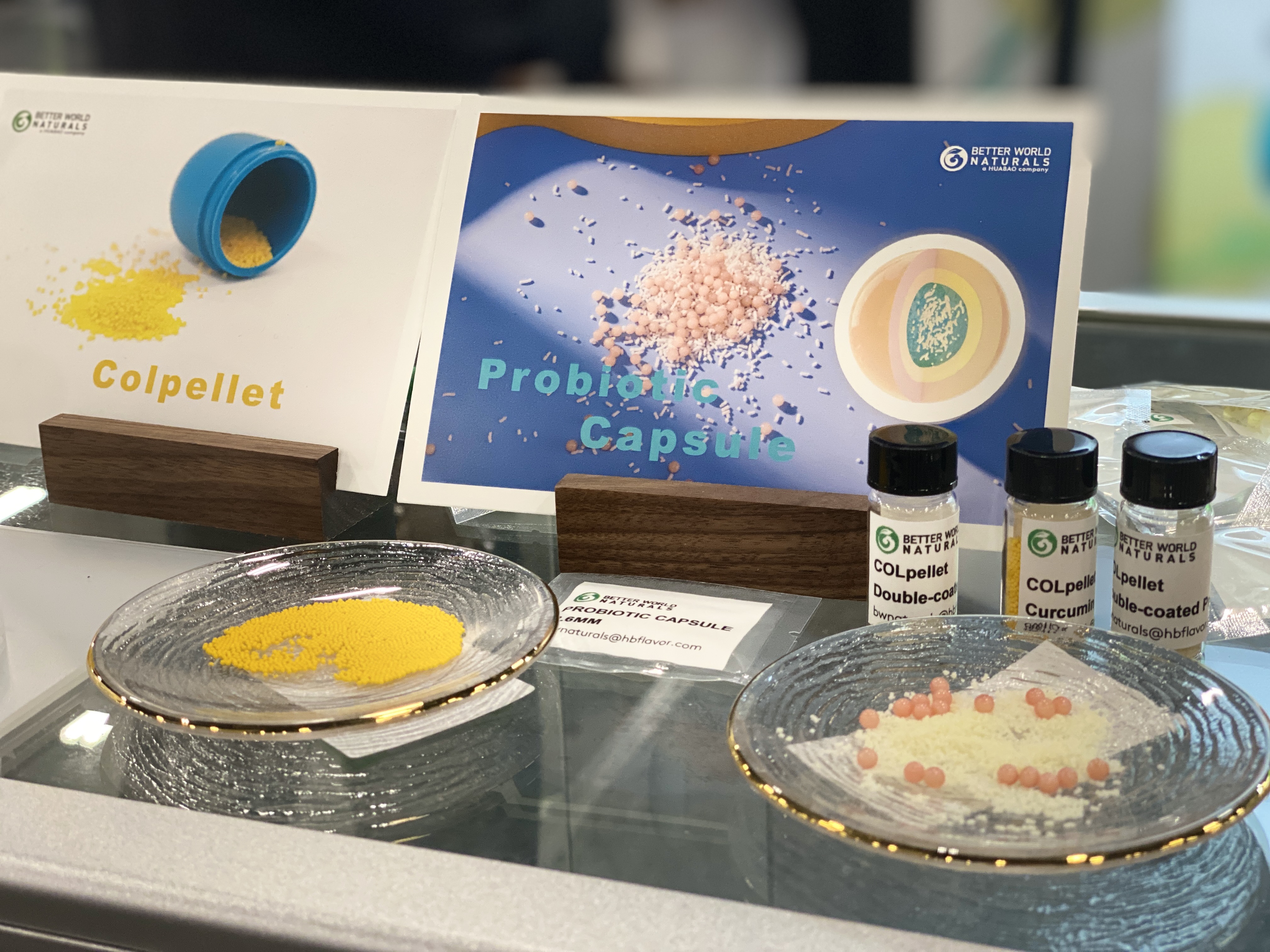 Unique function is the core of every Better World Naturals product. By combining the high-content and low-fishy "DHA" with Popping Boba, it can integrate the oil-soluble functional ingredients with the Popping Boba dosage forms, thus creating more functional Popping Boba products.
Better World Naturals has conducted in-depth cooperation with leading probiotic suppliers in China and launched the high-activity geode probiotics products, with a viable bacteria rate of more than 90%. Different from traditional powdery probiotics, geode probiotics are granular. It adopts the three-layer embedding technology to wrap the probiotics inside, so as to better protect the activity of probiotics.
The double-layer probiotics pellet products combine different types of probiotics to greatly broaden the innovative ideas of probiotic combination. This time, Better World Naturals embeds the oral probiotics and intestinal probiotics into the same pellet, so that the oral probiotics can be released first, and the intestinal probiotics can be released after reaching the gut.
Studies have shown that dosage forms have also become one of the major considerations for contemporary consumers when purchasing dietary supplements. With the rapid rise of the young generation of consumers, the new dosage forms contain huge business opportunities, so that products with tangible strength will naturally bring high popularity.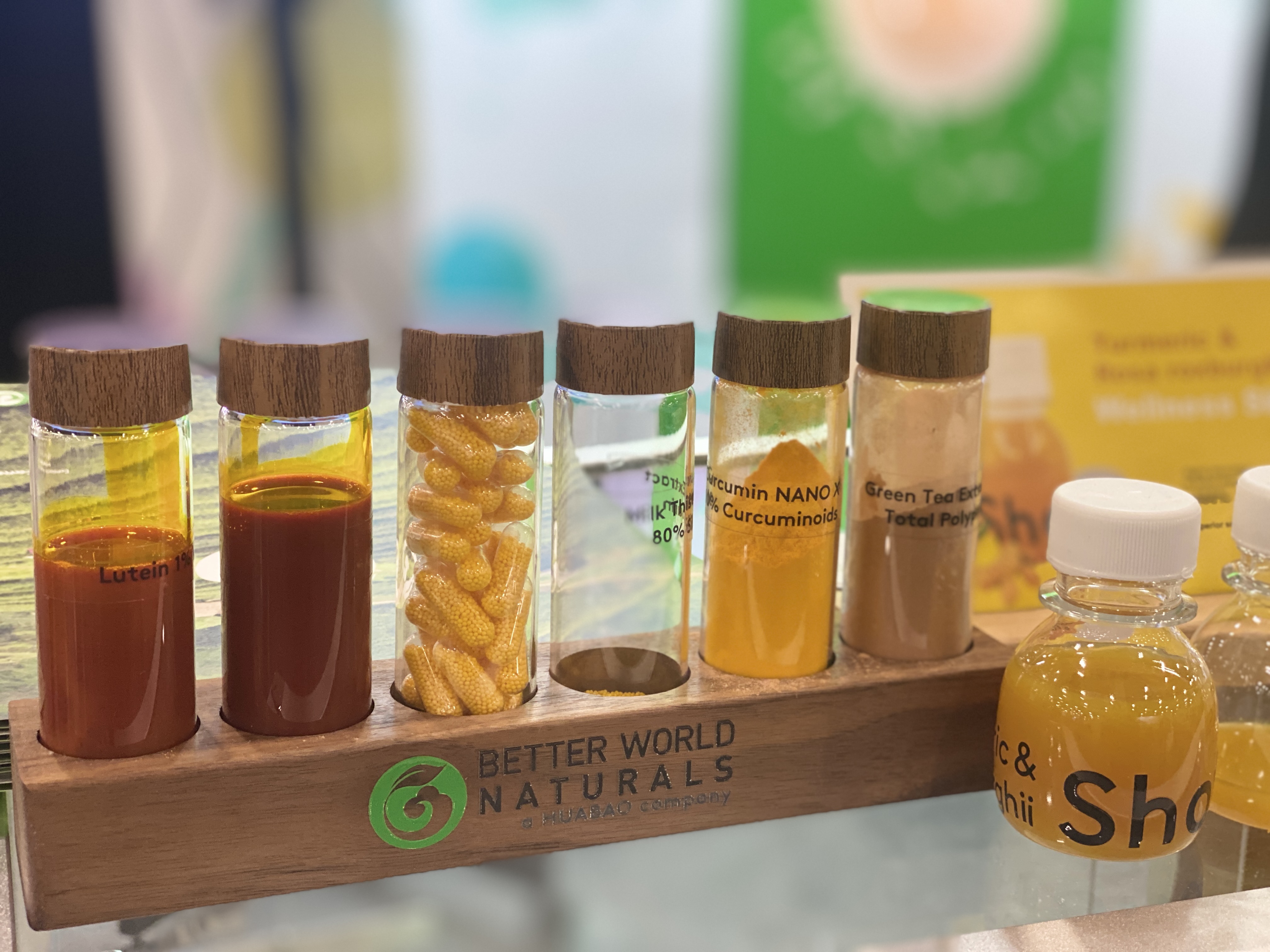 As an innovative enterprise providing comprehensive solutions for natural extracts, Better World Naturals brought many high-quality raw materials to SSW2022, such as Curcumin NANO X, high-water-soluble β-carotene and lutein, green tea extracts, etc.
Better World Naturals not only participated in the SSW offline exhibition, but also launched the "cloud exhibition" mode for the first time and participated in the online exhibition, allowing those who could not attend the SSW due to the COVID-19 pandemic to communicate and negotiate online, too. At the booth, Better World Naturals drew public attention by virtue of its DHA Popping Boba products, geode probiotics products and double-layer probiotics pellet products. Participants not only actively experienced the flavor of the products, but also continuously consulted on the product structure, the action principle and the embedding ingredients. More than 70 participants registered their contact information, including well-known brand owners, contract manufacturers and agents.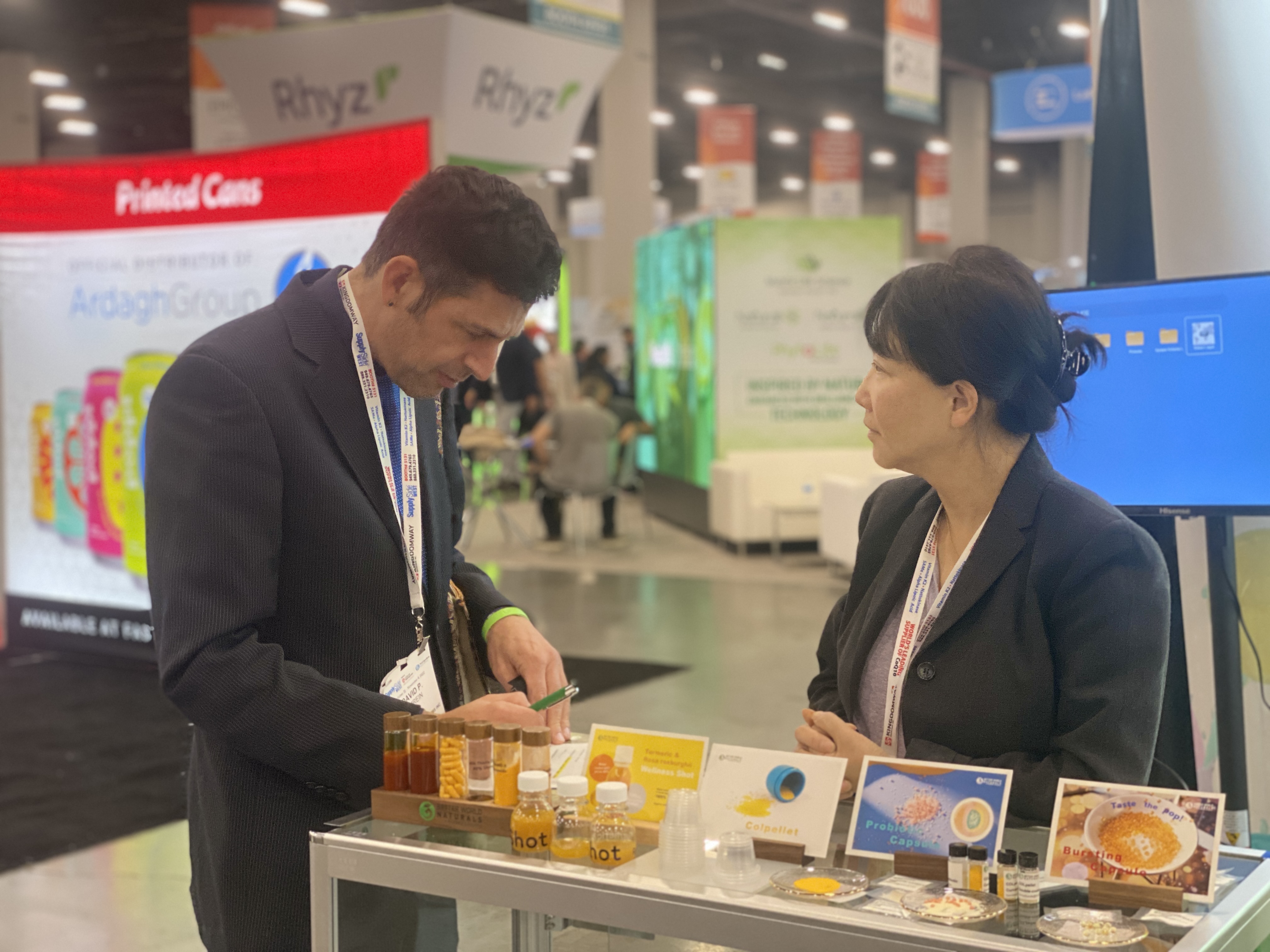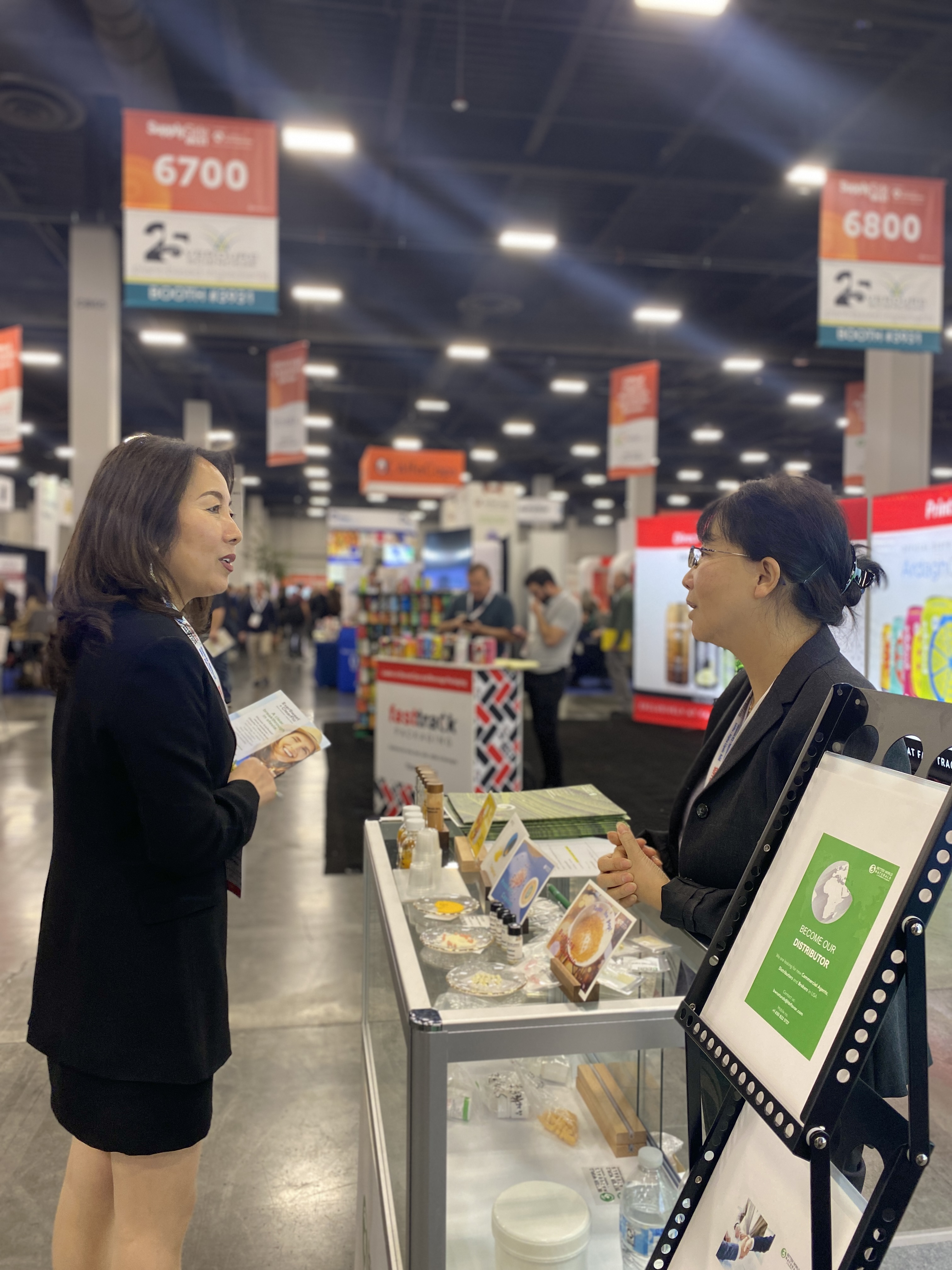 The new dosage form solutions brought by Better World Naturals would be an important step for it to strengthen strategic cooperation and create differentiated competition. In the future, Better World Naturals will always be committed to combining functional raw materials with innovative dosage forms to enhance the additional value and market competitiveness of products. Better World Naturals will strictly select all kinds of high-quality branded raw materials, solve the application problems of products in new dosage forms, and rely on the strong technical innovation ability and resource integration ability of Huabao and Mitsui Japan, to provide customers with one-stop quality services.